Sorry, this listing has ended.
You may like one of these similar items:
---
Purist Audio Design 25th Anniversary 8.5m AC 15A Luminist Revision, 60% off [Expired]
---
---
The state of the art, 8 gauge, single crystal silver, Purist Audio Design 25th Anniversary AC power cord!  60% off.  Excellent condition.  15A  Luminist Revision, 9.3m actual, end-to-end length.  A full 1.0 dB quieter noise floor than previous power cords.  This one is finished with the awesome Wattgate EVO gold (Au) 330 wall plug and the Wattgate EVO (Au) 350i 15A IEC.  This cable was used to demo in rooms that don't have a dedicated outlet where the electronics are located.  I ship the same day payment is received and have over a decade of positive feedback.  Price includes shipping, insurance, AudioGon express checkout and/or PayPal fees...everything to your door.
Luminist Revision Highlights
Reengineered core wire to allow a more flexible design
Improved the metallurgy of the wire across all lines
Enhanced build quality and design for all cables
Enhanced Ferox and Contego Processing 
Improved Triple Cryomag process
New ultra-high end plugs on our top of the line AC Power cables
Built by-hand, by skilled artisans
Engineered and built in the U.S.A
Luminist represents quality engineering from the ground up. Our new Ferox process became Ferox 13, named because we polish it 13 times. Each polish pulls the silicon molecules closer together. It is a more efficient, spender design and requires less space to work. 
Luminist cables possess superior RMF, EMF, EMI noise reduction, and reduce vibration even better. It's quality you can hear.
   
  <below from Purist Audio Design website> 
25TH ANNIVERSARY POWER CORD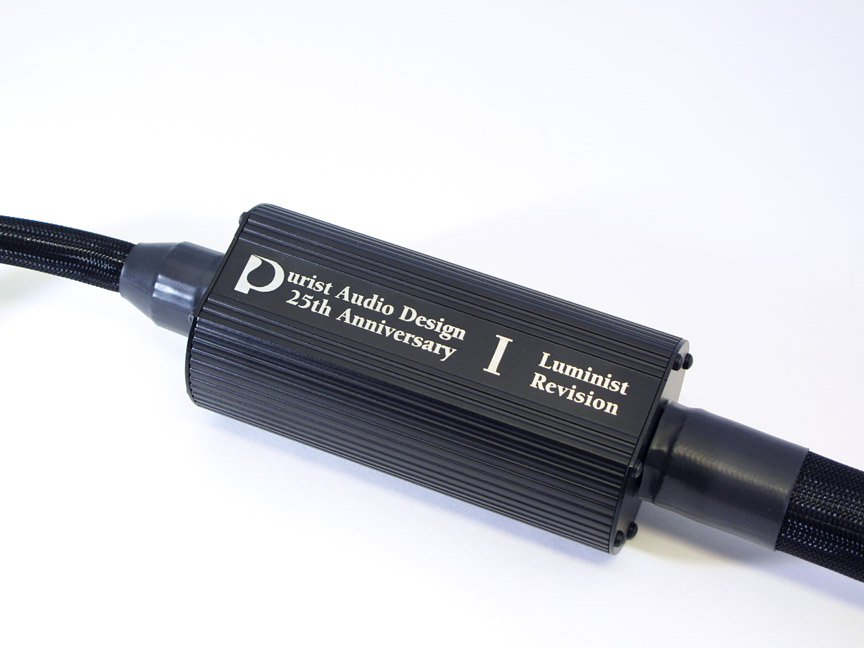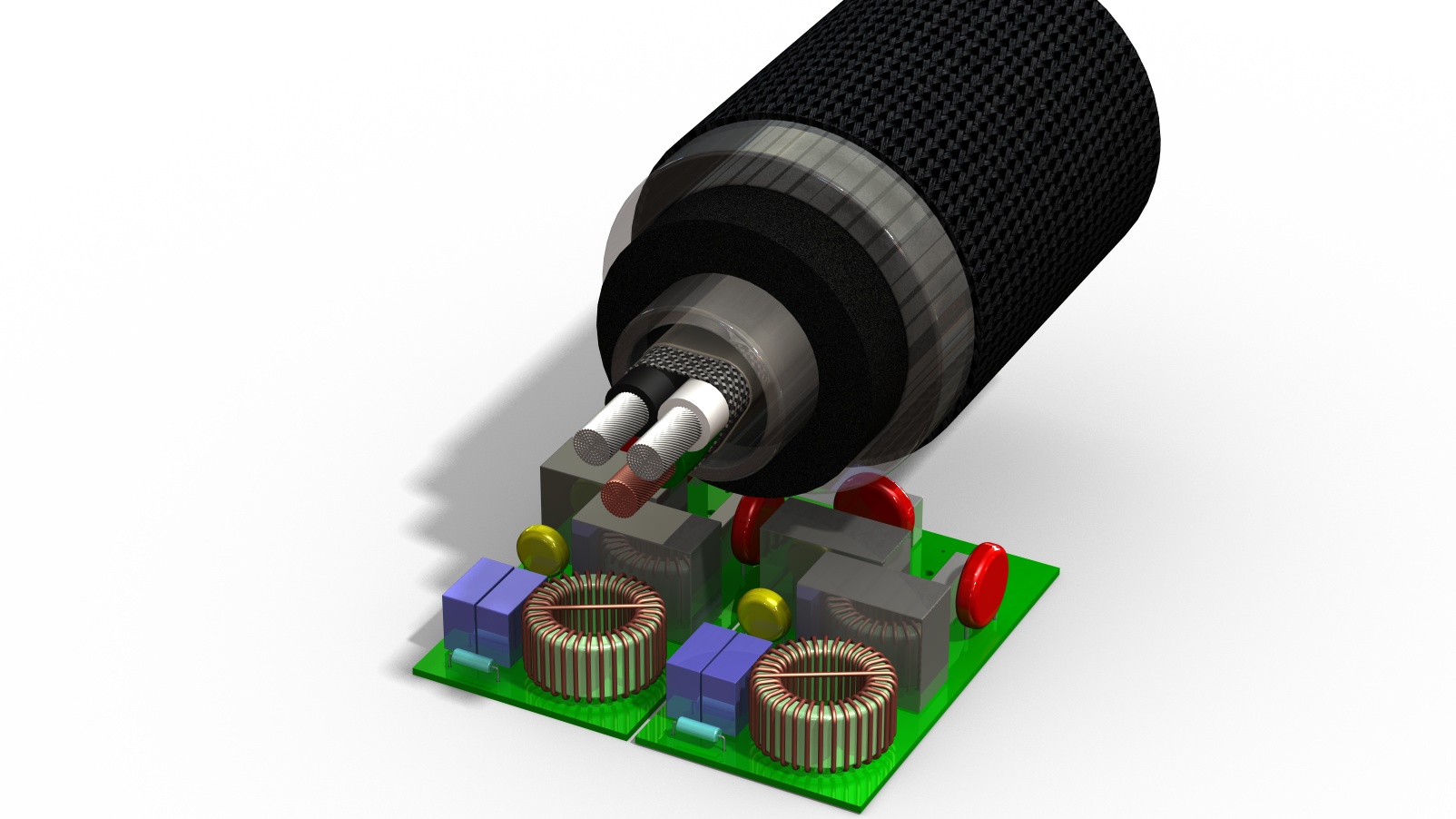 Purist Audio Design is proud to release our Luminist Revision 25th Anniversary AC Power Cable! The 25th Anniversary AC Power Cable uses power conditioning circuit technology that provides EMI/RFI noise control, filtering, and reduction. It integrates the use of a multistage power conditioning circuitry that passively controls, filters and reduces the effects of EMI/RFI from coupling via direct conduction, induction and capacitive to a level that allows the dynamics of music breathe and prevail.
The 25th Anniversary Power Cord is terminated with the Wattgate Evo Gold US plug or Euro plug and the Wattgate Evo Gold 15 amp IECC. Other plugs can be used upon request to fit the needs of your system.
All 25th Anniversary cables come packaged in a handsome soft case.
Find a Dealer Near You  25th Anniversary Power Cord Technical SpecificationsConductorsSCSMetalsAgShielding100%Dielectric MaterialF.E.P.Gauge (effective)8 AWGDampening MaterialFeroxCurrent Capacity DC (cable only)73 ACurrent Capacity (overall product)15 A with 15 amp IECC / 20 A with 20 amp IECCResistance0.00206 Ω/mEstimated Break-In Time300 HoursCable Diameter1-1/4 InchConnector Type330AU or 390AU & 350AUMaterial TreatmentTriple (3x) Cryomag©
What They're Saying
Kemper Holt, Enjoy the Music
"From the extremely quiet noise floor, small details popped out, percussion from Mussorgsky's "Pictures at an Exhibition" came from deep in the soundstage yet seemed clear as a "bell". The power of the full orchestra was easily rendered, and dynamics handled with aplomb. The system expressed detail in a perfect way, not edgy or forward, but with ease and gave the listener a relaxed sense to just listen and have fun."
Scott Hull, Part-Time Audiophile
"These audio cables from Purist Audio Design are not only a fascinating case study in engineering, I think they sound fantastic."
Audio Oasis Award
David Robinson, Positive Feedback
"Sonically, the sheer scale and dynamics of the music in this room was bloody extraordinary. The electronics might have been new to North America, but the effect was "Audio Oasis! Award material" all the way. The sound was effortless, fluid, natural, organic, and had the sort of transparency that I associate with only the finest sort of designs that I've encountered on this planet. Detail without edginess; dynamics without loss of control; full-frequency-range presentation without humps or valleys...I was really gobsmacked by what was happening..."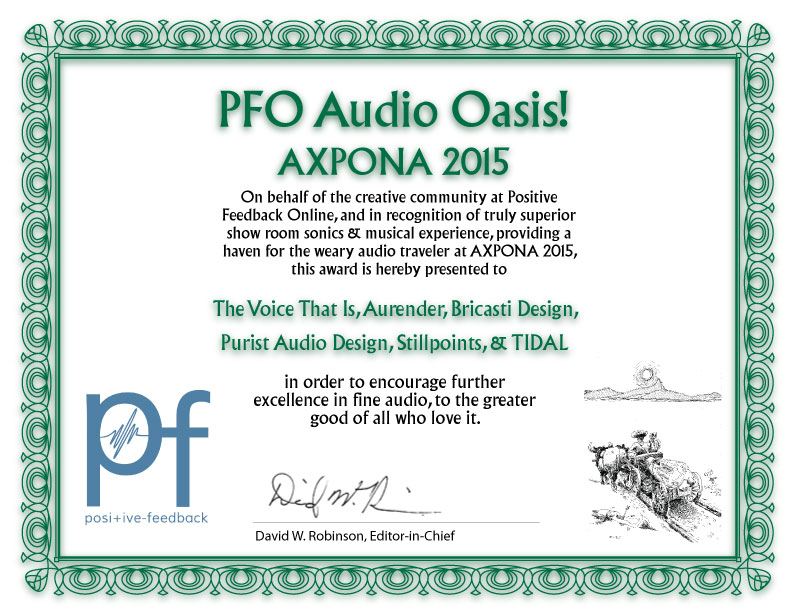 Doug Schroeder, Dagogo
"...The sound quality was in the top five rooms I visited, bursting with power and grace. "Jazz Variants" performed by the O-zone Percussion Group, had everything tympanic in its proper place and all mallets striking with proper force."
Dave Thomas, Stereo Times
We were pleased to make Dave Thomas' "Top Five" list at AXPONA, in 2015! 
Ultra High-End Review
"...the soundstage...retained pintpoint imaging and sweet high frequencies. Bass was fast and taunt, avoiding both bloating and muddying up the lower midrange, resulting in superb clarity."
Greg Weaver, The Absolute Sound
We were pleased to make it into 3 of Greg Weaver's "Top Five" at AXPONA, in 2015! 
Best of Show
Jim Hannon, The Absolute Sound
"In The Voice That Is room, Purist Audio Design's Luminist 25th Anniversary ($55,000) cables were mated with Tidal electronics and its new Contriva G2 speakers. With music sourced from the Aurrender W20 Reference music server and Bricasti M1 DAC, and power supplied by the highly effective Silver Circle Audio TCHAIK 6 power conditioner, the finely detailed sound emerged from a very deep soundstage. The room was definitely a candidate for Best of Show."
21 Hi-Fi.com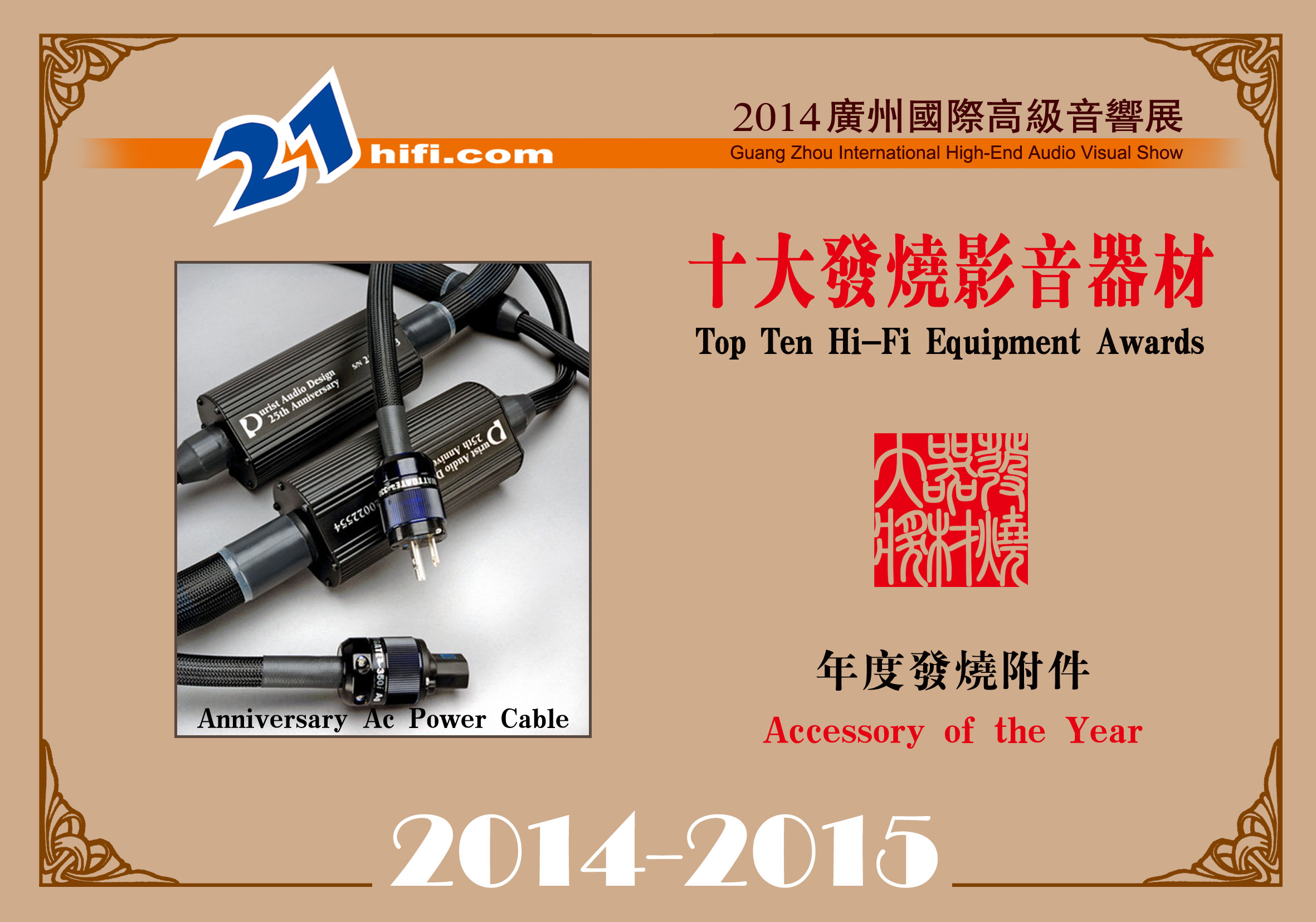 George Papadimitriou
"Just wanted to congratulate you on doing whatever you do to make them so outstanding!! ...With the Sennheiser 800 headphones they make a remarkable improvement. Thank you for such great work...Your AC 25 Anniv Power Cord also made a significant improvement. In each case I thought what I had was already very good!!!!"
Seller Information
herndonb
Herndon Audio Verified Dealer
| | | |
| --- | --- | --- |
| Last 12 months | 207 | 100.0% |
| All-time | 516 | 100.0% |
Member since June 2006
Items from this seller

Herndon Audio E-STORE
View All Products For Sale