Sorry, this listing has ended.
You may like one of these similar items:
---
Purist Audio Design Aqueous Aureus 1.0m RCA Luminst Revision Interconnects [Expired]
---
---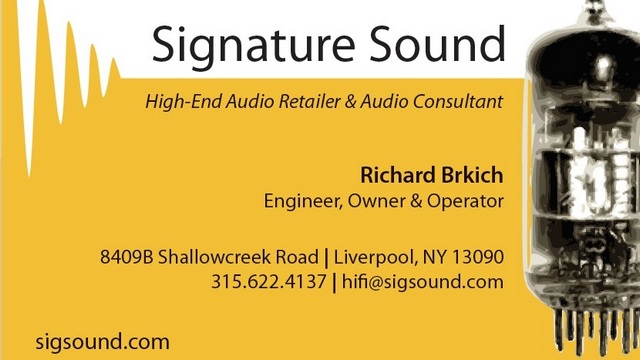 Purist Audio Design Aqueous Aureus Luminist Revision 1.0m RCA Interconnects - USED - $695 Plus Shipping
This used pair of Purist Audio Design Aqueous Aureus Luminist Revision interconnects is a one owner trade in. Its in excellent condition with its original packaging and documentation.
Product Description:
Engineering, not marketing
Our Luminist revision marries engineering and art in a way they were meant to be. Constructed by hand by skilled craftsmen, and guided by nearly 30' years experience in quality engineering, the Luminist sets a new standard in high-end audio. 
Luminist Hilights
Reengineered core wire to allow a more flexible design
Improved the metallurgy of the wire across all lines
New spade banana design to allow for easy change from spade or banana
Enhanced build quality and design for all cables
Enhanced Ferox and Contego Processing 
Improved Triple Cryomag process
New RCA connectors made from beryllium copper with silver then gold plating
New ultra-high end plugs on our top of the line AC Power cables
Refined engineering and enhanced design in our XLRs
Built by-hand, by skilled artisans
Engineered and built in the U.S.A
The Luminist represents quality engineering from the ground up. Our new Ferox process became Ferox 13, named because we polish it 13 times. Each polish pulls the silicon molecules closer together. It is a more efficient, spender design and requires less space to work. 
Our Luminist cables possess superior RMF, EMF, EMI noise reduction, and reduce vibration even better. It's quality you can hear.
Signature Sound is a small Hi-End HiFi shop located near Syracuse New York. We have been in business since 1990. Feel free to check out our website www.sigsound.com or call us at 315-622-4137 with any questions. We accept all major credit cards and PayPal. A note to my fellow New Yorkers.... New York state residents (i.e sales billed/shipped to a New York State address) will be charged applicable local New York state sales tax on the total sale amount
Signature Sound is a authorized dealer for: Audience Cables, Atma-Sphere, Clearaudio, Cardas Cables, Benz Micro Cartridges, Fried Audio Speakers, DH Labs, Dynavector, EAR USA, Grado Labs, JPS Labs, Joule-Electra, iFi Audio, Merlin Music Systems, Musical Surroundings NOVA phono preamps, Power Modules (Belles), Rega Research, Rogue Audio (NEW!), Running Springs Audio, Spendor Audio, Sonos, and Wavelength Audio.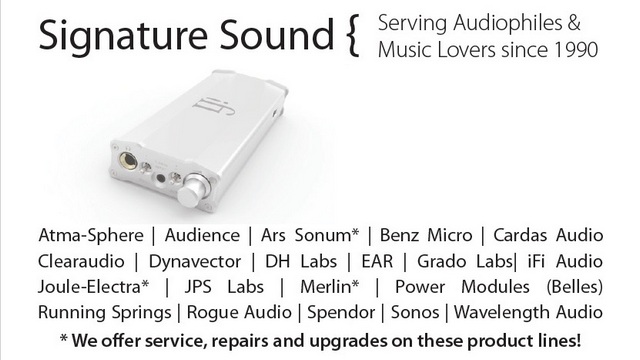 Seller Information
signaturesound
signaturesound Verified Dealer
| | | |
| --- | --- | --- |
| Last 12 months | 51 | 100.0% |
| All-time | 667 | 99.6% |
Member since November 2009
Items from this seller

Signature Sound High-End Audio E-STORE
View All Products For Sale