Sorry, this listing has ended.
You may like one of these similar items:
---
Joule Electra OPS-1 MKV Phono Preamp for your LA-100MKIII (preamp powered!) [Expired]
---
---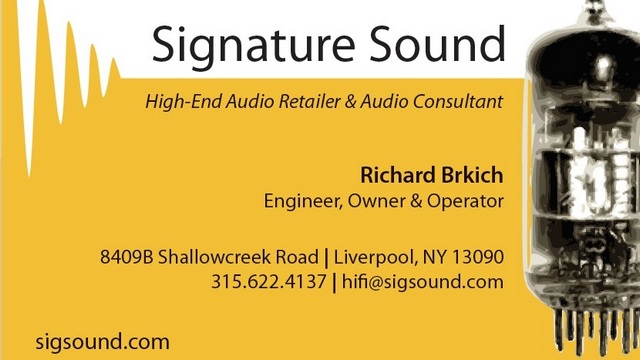 JOULE ELECTRA OPS-1 MKV ALL TUBE MM/MC PHONO PREAMP (PREAMP POWERED - I.E. HAS NO POWER SUPPLY - USED - $950 plus shipping

This used OPS-1MKV is in excellent condition though approximately 16-17 years old (educated estimate). This phono preamp because it has no matching stand alone Joule-Electra power supply, was meant to be powered via a LA-100MKIII (or possibly some early LA-150's too) with the external power supply connector on the back (I've attached a pic which shows what this would look like - you would need your preamp to have that connection on its rear panel). If you have a Joule LA-100, you know how nice the gear is and the OPS-1 phono preamp is a gem. I've recently gone through this OPS-1 using a customers LA-100MKIII to power it (as it has not been used in at least 3 -4 years) and verified it is in proper working order... this including testing and replacing several old/weak tubes with new, then spinning a few records with it. Its quiet and sounds very nice! Rated 8/10 for age - its condition is really that good!
IF PURCHASED AT MY ASKING PRICE, I will include a free checkup and test of your LA-100 with this OPS-1. You send me your preamp and I will hook them up and make sure they are working properly together, check  power supply operation, test all the tubes in your LA-100 (let you know of their condition) and bias your line stage to spec, etc. I have the factory specs and detailed experience and knowledge on the design and operation of Joule--Electra gear - feel free to research my rep on servicing/upgrading Joule gear.

Signature Sound is a small Hi-End HiFi shop located near Syracuse New York. We have been in business since 1990. Feel free to check out our website www.sigsound.com or call us at 315-622-4137 with any questions. We accept all major credit cards and PayPal. A note to my fellow New Yorkers.... New York state residents (i.e sales billed/shipped to a New York State address) will be charged applicable local New York state sales tax on the total sale amount.

Signature Sound is a authorized dealer for: Audience Cables, Atma-Sphere, Clearaudio, Cardas Cables, Benz Micro Cartridges, Fried Audio Speakers, DH Labs, Dynavector, EAR USA, Grado Labs, JPS Labs, Joule-Electra, iFi Audio, Merlin Music Systems, Musical Surroundings NOVA phono preamps, Power Modules (Belles), Rega Research, Rogue Audio (NEW!), Running Springs Audio, Spendor Audio, Sonos, and Wavelength Audio.

Follow us on Facebook to see our latest news, info, and sales/demo/used items for sale!

signaturesound
Verified Dealer
| | | |
| --- | --- | --- |
| Last 12 months | 42 | 100.0% |
| All-time | 700 | 99.6% |
Items from this seller