Sorry, this listing has ended.
You may like one of these similar items:
---
van den Hul Colibri Stradivarius Signature A World's Best Cartridge‼️ [Expired]
---
---
van den Hul's Top Reference Cartridge, Class A Stereopphile, top Reviewer's & Weinhart Design Favorite Cartridge:
IN STOCK /// Call for SPECIAL pricing with trade in:
 XGW Colibri Stradivarius Signature :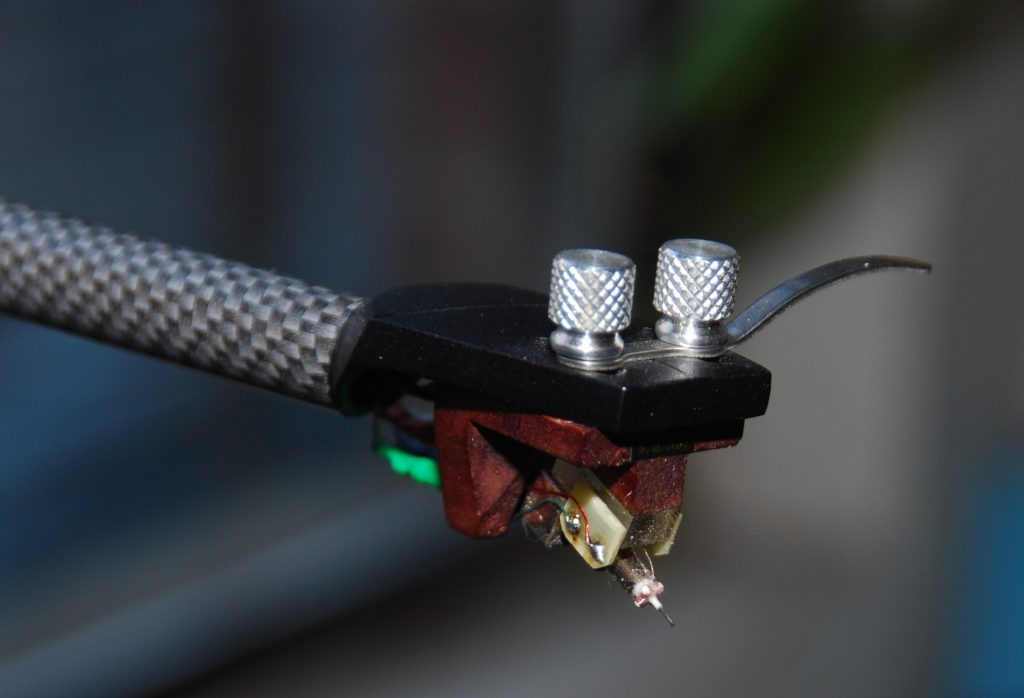 This is the same model Cartridge Stereophile's Michael Fremer just gave a rave review.
100% New in the box from a Authorized van den Hul Dealer with full factory warranty.
We are offering a "TRADE IN SPECIAL" so... call David and lets see if we can get this truly AWESOME Reference Cartridge in your System ?

A world's TOP REFERENCE Cartridge (Top Reviewers agree: STEREOPHILE Michael Fremer RAVE Review, TAS & Positive feedback etc)  ALL AGREE, in virtually every way !

Exciting opportunity: Just received a Positive Feedback "Brutus Award" from the honorable David Robinson of Positive Feedback a great honor indeed !

see Myles Astor's rave review in Positive Feedback @:
https://positive-feedback.com/reviews/hardware-reviews/van-den-hul-xgw-colibri-signature-stradivarius-moving-coil-cartridge/

The Absolute Sound Rave Review in Issue # 279 !

  <=================================================================>

This is a fully checked out Review Sample (just back the Netherlands here shortly will not last) from Miles Astor's up coming rave review in Positive Feedback and was fully re certified and fully re freshed "same as new" by van den Hul.
Once in a lifetime buy and opportunity you heard many of the others isn't it time to own the BEST ?
                                          Trades needed and lets speak !

                                  < =============================== >

Weinhart Design is always interested in purchasing quality Audio Electronics, Cables, Speakers, LP collections, specialists buying Audio Estates and interested in most quality trades in's ! ! !

                                   We are here to earn your trust & business.
All sales out of California are State Sales Tax exempt. California State Sales Tax of 9.5% applies for items picked up or shipped to a California address.
We accept payments by Bank Wire Transfers without fees and is the only form of payment on all sales out of the U.S. and Canada. We prefer this method of payment and also makes shipping to addresses other than billing OK.
VISA, MC and Papal are gladly accepted within the U.S. and Canada as long as the charge is approved and were shipping to the BILLING ADDRESS and shipping to the billing address on record and adds a 3% fee to cover costs and DISCOVER & AMEX 4% to cover costs..

Please visit our "ALL NEW & Improved Web Site @ www.weinhartdesign.com

Call David Weinhart directly in my Audio showroom in Los Angeles weekdays from 11-4PM @ 310-472-8880 or on my cell including weekends from 10AM - 10PM at
310-927-2260 and I can answer your questions and help you with all of your new and pre owned needs.






      Making better Sound One 
         system at at a time, 

David Weinhart
    www.weinhartdesign.com
        "The Audio Expert"

davidamb member since February 2006
Weinhart Design
Verified Dealer
| | | |
| --- | --- | --- |
| Last 12 months | 147 | 100.0% |
| All-time | 2238 | 99.3% |
Items from this seller