Sorry, this listing has ended.
You may like one of these similar items:
---
PS Audio GCPH with Parts ConneXion Mod [Expired]
---
---
This is a PS Audio GCPH with a Level 1 Mod by the Parts ConneXion, care of Underwood Hifi. I am the original owner. I am changing directions with my system so this is for sale now.
PS Audio Modifications
In exclusive partnership with Parts ConneXion engineer Chris Johnson,Underwood HiFi is proud to offer the following carefully tested performance enhancement packages for the PS Audio GCPH.

By virtue of selling consumer-direct, we can offer these super-charged, brand-new models for a better price than the same modifications would cost retro-fitted - though we offer that, too.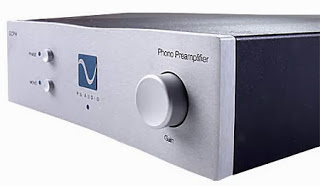 PS Audio GCPH
The following details the Level 1 modification for the PS Audio GCPH phono stage [$700 for retrofit your GCPH]:
4 x Japanese Takman ½ and 1-watt signal path carbon resistors with gold-plated leads 
4 x Mur 860 Hexfred ultra-fast soft-recovery rectifying diodes
4 x Nichicon ultra-premium 100uf 25v electrolytic capacitors
1 sheet of Soundcoat chassis damping material 
2 pair of premium WBT-0210-Cu direct gold plated over copper body RCA female jacks
1 sheet ERS suppression paper to damp EMI/RFI
1 foot of DH Labs 18-gauge Revelation Series pure 99.999% silver solid-core input wire with Teflon tape-wrap dielectric 
4 x EAR small Sorbothane isolation feet to suppress vibration and airborne feedback
TRT WonderSolder used throughout
4.5 hours labor
ronlunday member since April 2002
| | | |
| --- | --- | --- |
| Last 12 months | 0 | 0.0% |
| All-time | 180 | 100.0% |
Items from this seller