Joule Electra LAP-150 Full Function All Tube preamp (With built in OPS-1 MM/MC Phono)
Listing ID: lis9c98d
Classified
Listed
·
1874 Views
Time Left: 23 Days
Ending:
Asking Price: $1,995.00
New Retail Price: $6,000.00
Make Offer
| | |
| --- | --- |
| Condition | |
| Payment methods | |
| | Contact seller after sale to pay via VISA/Mastercard, American Express or Discover |
| Ships from | Liverpool, NY, 13090 |
| Ships to | United States and Canada |
| Package dimensions | 24.0" × 19.0" × 19.0" (33.0 lbs.) |
| Shipping carrier | FedEx |
| Shipping cost | Specified after purchase |
| Original accessories | Remote Control, Box, Manual |
| Average | Research Pricing |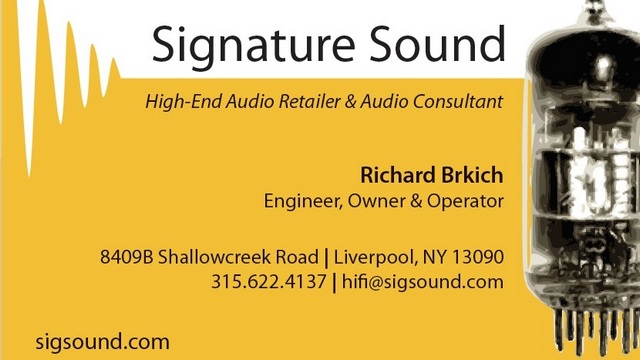 JOULE ELECTRA LAP-150 MK1 ALL TUBE PREAMP (Has Built In Joule OPS-1 MM/MC PHONO PREAMP) - USED - $1,995 FIRM plus shipping

I have freshly reconditioned/repaired this all tube ONE owner preamp. It started off life as a LA-100MKII approximately 20 years ago and was upgraded by Joule-Electra to the Russian tube based LA-150MK1 line stage (uses 2 6C45 and one 6H30 tubes) in late 2002. It has built in its original Joule OPS-1 MM/MC tube phono preamp next to the line stage in the main chassis and the bulk of the power supply is in the external cage like chassis. To make sure this preamp was good to go for many more years, I replaced a most all of the power supply filter capacitors (except certain select original Nichicon units which are in great shape), repaired a flaky/bad circuit board trace in the power supply, and replaced 8 of the 13 tubes with new and NOS tubes. Then all functions of this preamp were thoroughly checked to be sure the preamp and phono stage are working properly and all factory adjustments have been set to Joule's original factory specs. When new, this was about a $5,000 preamp and the LA-150 line stage upgrade was about $1,000. Our asking price for this wonderful piece which is complete with remote, box, a couple spare (OA2) tubes, and manual is $1,995 firm plus shipping.
These are wonderful full function preamps that have a smooth, musical character/tone, wonderful soundstaging and a pretty sweet all tube MM/MC phono preamp. Its only weak point is that in MC gain mode it does not work well with rather low output moving coil cartridges (around .3mV or less) and can be subject to RFI/EMI from nearby amps/DACs if they are not well shielded designs (on the shelf immediate above or below the main chassis).  Cosmetic condition is really very good considering the preamps age - I think a 7/10 is a conservative rating. You will not be able to find this combination of features in a new tube preamp at anywhere near this price.
Signature Sound is a small Hi-End HiFi shop located near Syracuse New York. We have been in business since 1990. Feel free to check out our website www.sigsound.com or call us at 315-622-4137 with any questions. We accept all major credit cards and PayPal. A note to my fellow New Yorkers.... New York state residents (i.e sales billed/shipped to a New York State address) will be charged applicable local New York state sales tax on the total sale amount.
Signature Sound is a authorized dealer for: Audience Cables, Atma-Sphere, Clearaudio, Cardas Cables, Benz Micro Cartridges, Fried Audio Speakers, DH Labs, Dynavector, EAR USA, Grado Labs, JPS Labs, Joule-Electra, iFi Audio, Kiseki, Merlin Music Systems, Musical Surroundings, Mark Audio-SOTA Speakers, Power Modules (Belles), Rega Research, Roon Labs Nucleus, Rogue Audio (NEW!), Ryan Speakers, and Wavelength Audio.
We are also the lone USA Authorized Dealer/Distributor for Ars Sonum amplifiers, and we offer service, support, AND upgrades for Merlin Music Systems speakers and BAMs as well as Joule-Electra amplifiers and preamplifiers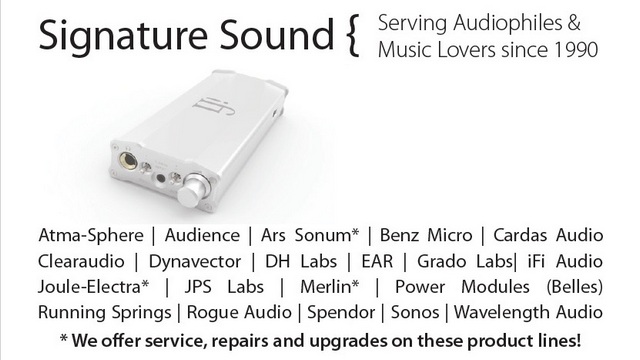 No questions have been asked about this item.
Return Policy
Return Window
Item can be returned within 7 days of receipt.
General Terms
Items must be returned in their original condition, with all included packing materials and no signs of use. Buyer assumes responsibility for all shipping return costs unless the item was not received as described.
Refunds
Buyer will receive a full refund in the original payment method less any shipping charges.
signaturesound
Verified Dealer
| | | |
| --- | --- | --- |
| Last 12 months | 33 | 100.0% |
| All-time | 715 | 99.6% |
Items from this seller