SONY Projector SALE VPL-VW715ES, VPL-VW915ES
Listing ID: lis9f13h
Classified
Listed
·
625 Views
| | |
| --- | --- |
| Condition | NEW |
| Payment methods | |
| Ships from | bradenton, FL, 34212 |
| Ships to | United States |
| Package dimensions | unspecified |
| Shipping carrier | UPS |
| Shipping cost | Free |
| Original accessories | Remote Control, Box, Manual |
| Average | Research Pricing |
Home Theater Design is THE home theater authority being in the industry 41+ years we started  custom Integration years before any one else! Serious buyers ready to purchase a COMPLETE HT System with installation - Need help?
PLEASE send us an email right now! 
ALL Sony models are extremely limited availability for those who act quickly take advantage of our SPECIAL SALE running now thru New Years eve! 
            Guaranteed lowest Installed price 


 *Special additional discounts offered to any projector purchased with Panamorph Paladin DCR  email for quote!



BARCO only sold w/installation EMAIL for information

If you are replacing old projector or buying your 1st projector we offer Barco, BenQ, Digital Projection, JVC, Sony ES  


We offer 83 of Best Audio, Video, and Home Theater Brands

BARCO BRAGI 5K projectors RATED #1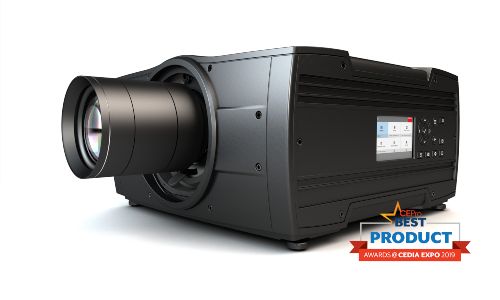 We specialize in reference HT design, sale and professional installation we also sell projectors, brackets and Panamorph Lens to people want to install themselves
Paladin DCR Lens
Paladin and Paladin DCR Lens Systems – Taking Home Theater Beyond the Commercial Cinema
How 4K UltraWideCinema Works
Using the new anamorphic projector modes in today's most popular 4K home theater projectors from Sony, JVC, Digital Projection and Benq, anamorphic cinema provides up to 38% more brightness and 43% more pixels (Paladin DCR for 4K/4096/17:9 projectors) or 30% more brightness and 33% more pixels (Paladin for 4K/3840/16:9 projectors) compared to UHD letterbox projection for the brightest, most detailed movie experience in your theater – even beyond that of non-anamorphic commercial cinemas – while still providing multiple modes for watching TV content without moving the lens. Paladin and Paladin DCR (Digital Cinema Resolution) lenses apply new vertical compression lens designs using patented, AR-coated, thin optical elements with integrated astigmatism correction for the highest clarity and transmission while also allowing significantly greater light through the projector's primary lens compared to older horizontal expansion designs. 
Paladin DCR on Sony 4K projectors using XM2 kit
Paladin DCR on JVC 4K projectors using XM2 kit 
Features and Specifications


New fixed-lens compatibility for showing any content in its proper aspect ratio on today's projectors with instant push button control and no moving parts. Bulky lens transports and large attachment systems are no longer needed.


Adjustable aspect ratio for 2.35:1 to 2.4:1 format projection screens (NOTE: 2.4:1 flat screens with standard width borders are highly recommended).


Urethane rubber gaskets seal the lens interior from contaminants that can degrade contrast over time.



Includes the XM2 attachment kit for installation with most Sony, Epson and Digital Projection models. Click below for the Lens System Installation Guide.  




Attaches directly to Panamorph threaded holes in JVC projectors and ceiling mount holes in Sony projectors.


Includes attachment hardware.


Extremely simple mounting solution for fitted Sony and JVC projector models since lens positioning is designed into the XM2 plate.


Works with all projector ceiling mount options.


Optional use with large / heavy projectors such as Sony VPL-VW5000ES and Digital Projection models by clamping between ceiling mount and projector or by attaching to a shelf below the projector (plate must be positioned manually).


XM2 Plate weight 3.8 pounds (1.66 Kg). Dimensions 8.0″ W x 17 3/8″ L x 0.17″ D (203mm x 442mm x 4mm).


Parts and adjustments included for lens height and tilt.


New ultra light-weight lens design – just 3.7 pounds (1.7 Kg) for maximum installation convenience – almost one-third the weight of our previous lenses. 


Reversible mounting for both ceiling mount and shelf mount projector configurations.


Two year warranty for parts and service.



Works with throw distances from 12' to 36'. 



Edge distortion less than 0.006% of screen width at minimum throw ratio (1.4:1 minimum for Paladin DCR, 1.6:1 minimum for Paladin). Edge distortion decreases with longer throw distance for a given screen size.


Paladin DCR Lens – 6.5″ W x 5.7″ H x 4.13″ D (165 x 145 x 105mm).  Paladin Lens – 6.5″ W x 5.7″ H x 4.5″ D (165 x 145 x 114mm).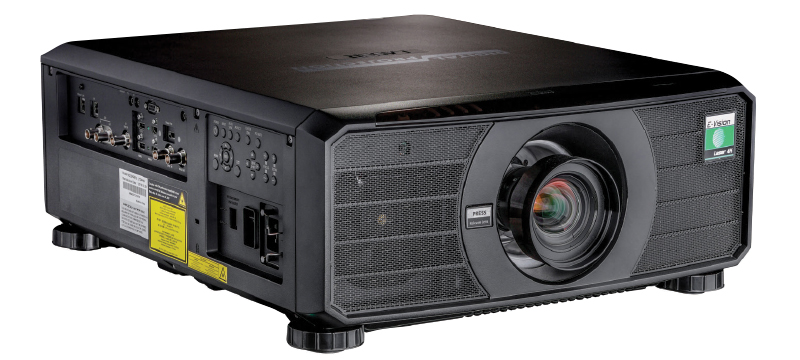 Questions for the seller
SONY VPL-VW295ES, is it opened or a display model or is it still in never opened manufacturer packaging?
---
When it comes to video projectors we only sell FACTORY SEALED-BRAND NEW products covered by FULL Manufacture warranty.
Sony VPL-HW45EShowmuch
---
IF you took time to READ our description it says(copied below) ANY 4K projector the HW45 is an old 1080 we do NOT sell any belw 4K Dont see what you want??? " If you are looking to purchase a new 4K even 8K projector, we ALL better makes/models at the Guaranteed LOWEST Installed price including but limited to Barco, BenQ, Digital Projection, JVC, Sony ES 40+ years experience!!"
Return Policy
Return Window
Returns are not accepted on this item.
member since May 2011
Home Theater Design & Installations Verified Dealer
| | | |
| --- | --- | --- |
| Last 12 months | 0 | 0.0% |
| All-time | 123 | 100.0% |
12 Watchers
Items from this seller

Home Theater Design & Installations E-STORE
View All Products For Sale