Sorry, this listing has ended.
You may like one of these similar items:
---
Dennon DL-103M Low out MC Cart [Expired]
---
---
 Dennon DL-103M low output Moving Coil  cartridge for sale.

 Very rare, collectible, known for the best sound  in it's price range and therefore very desirable.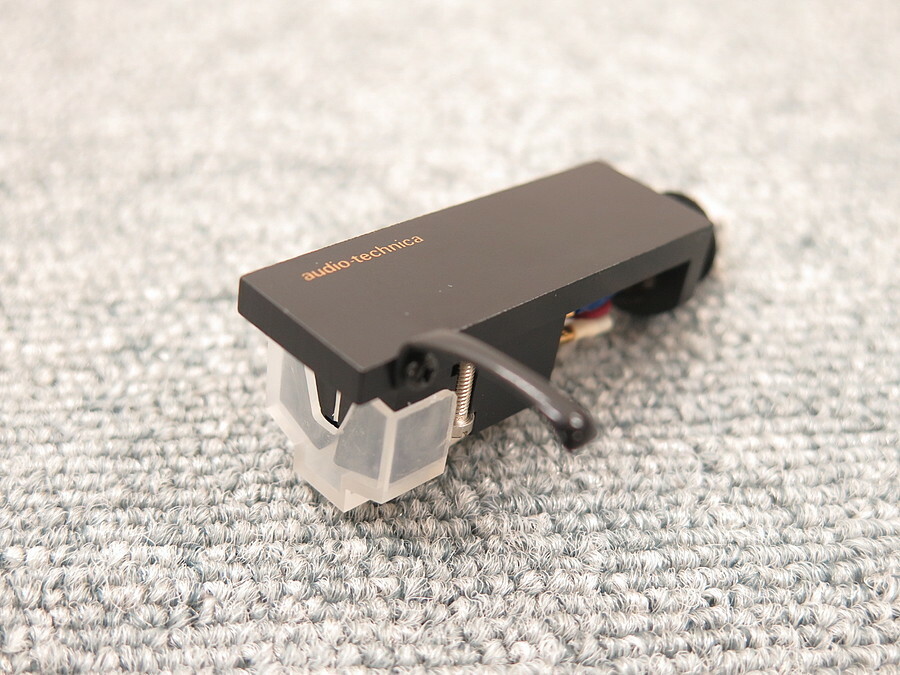 This cartridge has less than 250 hours and is "as New and factory boxed (see pictures).
This model is known as the most musical and rigid among all the Dennon 103 series.

Rarely available and this model has been "SOLD OUT" for a long time.

Only 3,000 originally produced.

The cartridge comes in the shipping box and comes as shown (see pictures).
Specifications: 
Type: moving coil
Output Voltage: 0.12mV
Frequency Response: 20Hz - 60kHz
Tracking Force: 1.3 +/- 0.3g
Mass: 8.5g
Channel Separation: > 25db
Channel Balance: 100 ohms
Output Impedance: 40 ohms
Stylus Tip: 0.2mm spherical
Cantilever: special aluminium pipe
Dynamic Compliance: 13x10-6cm/Dyne
================================

It is best to call David and visit: www.weinhartdesign.com with questions in LosAngeles Showroom 310-472-8880 or on my cell after hours and weekends 310-927-2260 any time from 10AM - 10PM.
Weinhart Design has lots of other items new and used and if you're in Los Angeles or visiting please accept my invitation to experience our World Class Audio Showroom  and please visit our web site @ www.weinhartdesign.com

We are always interested in purchasing quality Audio and Video items, LP collections and most quality trades are welcomed.
All sales out of California are State Sales Tax exempt.
California State Sales Tax of 9.5% applies for items picked up or shipped to a California address.

We accept payments by Bank Wire Transfers without fees and is the only form of payment on all sales out of the U.S. and Canada. We prefer this method of payment and also makes shipping to addresses other than billing agreeable.
VISA, MC and Papal are gladly accepted within the U.S. and Canada as long as the charge is approved and shipping to the billing address on record and adds 3% to cover costs.

Please call me directly in my world class showroom in Los Angeles weekdays @
310-472-8880 or any reasonable time on my cell including weekends @
310-927-2260 and I can answer your questions and help you with all of your new and pre owned needs.
 Changing the Way You Listen, 


         David Weinhart      Weinhart Design, Inc.
        President & CEO [email protected]
  www.weinhartdesign.com
The Audio and Video Expert
2337 Roscomare Road, Studio #1
 Los Angeles, California 90077
   Showroom) 310-472-8880
        Cell) 310-927-2260
member since February 2006
Weinhart Design Verified Dealer
| | | |
| --- | --- | --- |
| Last 12 months | 147 | 100.0% |
| All-time | 2292 | 99.3% |
Items from this seller