AudioControl AVR-9
Listing ID: lis9h22j
Classified
Listed
·
107 Views
Time Left:

20 Days
Ending:
New Retail Price:

$6,200.00
$3,800.00
Make Offer
| | |
| --- | --- |
| Condition | |
| Payment methods | |
| Ships from | Bradenton, FL, 34212 |
| Ships to | United States |
| Package dimensions | 22.0" × 24.0" × 12.0" (52.0 lbs.) |
| Shipping carrier | UPS |
| Shipping cost | Specified after purchase |
| Original accessories | Remote Control, Box, Manual |
| Average | Research Pricing |
Only a few months old AudioControl AVR9 In absolutely perfect condition, like new.  Full Warranty! Incredible Dolby Atmos Surround Receiver.  Only run with Dynaudio Contour speakers, this easily runs these speakers.  Best Surround Receiver I've ever owned.  Full 4k video section.  Buyer pays 3% PayPal fee or Cashiers check-will ship after it clears
concert avr-9
premium high-current 4k 7.1.4 home theater receiver
The Concert AVR-9 delivers the high-end audio and video experience that movie lovers crave! Now supporting Dolby Atmos® and DTS:XTM, the new Concert AVR-9 audio platform, combined with the latest in 4K Ultra HD video processing, results in the ultimate viewing and listening experience.
Behind its contemporary visual design, the Concert AVR-9 benefits from the audio performance that AudioControl is renowned for. Its powerful, high-current theater amplifier creates a truly incredible audio platform that turns watching a movie in your living room, media space or theater into a movie lover's 'nirvana'.
The Concert AVR-9 produces 200 watts per channel, which provides the sonic horsepower to drive many of today's most demanding speaker systems. Using the proprietary automatic loudspeaker setup Dirac Live, optimization for all home cinema environments is easier and better sounding than ever.
Fully compatible with 4K Ultra HD (HDMI 2.0a / HDCP 2.2), Dolby VisionTM and HDR playback, the Concert AVR-9 is ready for the latest advances in home theater entertainment and content.
Often described as 'two separates' performing as one, AudioControl's Concert Series Receivers are probably the best sounding on the market today!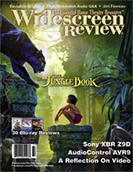 features


7.1.4 Home Theater 4K Ultra HD supporting HDMI 2.0a and HDCP 2.2


Supports Dolby VisionTM (firmware version 4.31 and up)


Supports transmission of High Dynamic Range (HDR) formats, with BT.2020 support


Supported Surround modes: Dolby Atmos, Dolby Surround, DTS:X, DTS-HD Master Audio, DTS-ES 6.1
Discrete, DTS-ES 6.1 Matrix, DTS 5.1, DTS Neural:X, DTS Virtual:X, IMAX Enhanced


Seven channels of high-current, Class H amplification delivers 200 watts per channel into 4 ohms


Dirac Live® Room Correction


7 HDMI; COAX SPDIF x 4; Toslink x 2; RCA Phono x 6


Dual HDMI outputs (ARC supported)


USB Input for connection to iPad®, iPhone®, iPod® and other portable music players and mass storage devices


Supports MP3, WMA (Windows Media Audio), WAV, FLAC (Free Lossless Audio CODEC) and MPEG-4 AAC (i-Tunes) playback


HD Surround modes include Dolby Atmos, Dolby True HD, Dolby Digital Plus, DTS-HD Master Audio, DTS:X ready with future firmware update


Also supported Dolby Digital 5.1, Dolby Digital Stereo Downmix, Dolby Digital 5.1 + Dolby Surround, DTS 5.1, DTS 5.1 Stereo Downmix, DTS-ES 6.1 Matrix, DTS-ES 6.1 Discrete, DTS96/24


Custom Install control ready with IP, RS232, 12 volt trigger and IR control options


Internet radio


Programmable Remote control provided



  Dolby Atmos® for the home represents every sound in the original cinema mix as an audio object. Extensions to the Dolby AudioTMCODECs, along with an advanced scalable algorithm, allow Dolby Atmos to be delivered via Blu-ray Disc and streaming media. AudioControl's Maestro M9, M5 and Concert AVR-9 and AVR-7 adapt the cinema experience to your home theater using up to 12 channels (for configurations above 8 channels, additional power amplification is required), recreating the original artistic concept.

  Dolby Vision is advanced high dynamic range (HDR). A new capability in today's cutting-edge televisions, HDR complements HD and UHD (4K) displays. Rather than increasing resolution, as 4K does, HDR focuses on the brightness, contrast, and color of the image. While these benefits have been talked about in the past, one look at a new HDR display reveals a powerfully enhanced TV image.The Maestro M9, M5 and Concert AVR-9 and AVR-7 fully support playback of Dolby Vision content.

  AudioControl's IMAX Enhanced AV receivers and preamp/processors feature DTS:X immersive audio decoding that is optimized to properly reproduce the full dynamic range of IMAX theatrical sound mixes available in IMAX Enhanced content. With meticulous adjustments modelled on the IMAX theatrical sound system, this proprietary IMAX audio mix is translated for home theater environments and exclusively delivered using a special variant of the DTS:X codec technology to deliver the IMAX signature sound experience in the home. Additionally, IMAX is working with its global studio and content partners to make available a steady stream of IMAX Enhanced versions of blockbuster movies and additional programming.

  Creating a lifelike audio experience in a cinema or at home has always presented a challenge. DTS:X makes sound move around you like it would in real life - without requiring specific speakers or custom configurations. Moviemakers can now immerse you deeper in the experience than ever before. The Maestro M9, M5 and Concert AVR-9 and AVR-7 support DTS:X and will bring the mix designed for movie theaters into your home.

  The Maestro M9, M5 and Concert AVR-9 and AVR-7 use a built in proprietary automatic loudspeaker setup function from Dirac Research. Using a PC/MAC based application, Dirac Live® determines the essential speaker settings for all the speakers in your system. It also calculates room equalization (Room EQ) filter values to remove some of the worst effects of resonant frequencies in the listening room. The result is improved staging, better clarity and intelligibility in music and vocals and deeper, tighter bass without resonance.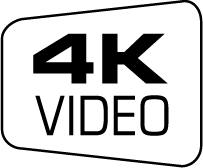 Maestro M9, M5 and Concert AVR-9 and AVR-7 support HDMI 2.0 for 4K 50/60 Hz playback and HDCP 2.2, including HDR playback support. Current standard definition and 1080p content benefit from beautiful upscaling to 4k Ultra HD. Featuring 7 HDMI inputs and 3 HDMI outputs, the Maestro M9, M5 and Concert AVR-9 and AVR-7 support multiple displays in zone 1 and full HD video and audio for the second zone.
specifications
inputs


Video Inputs: 7 HDMI


Audio Inputs: 7 HDMI, 4 Coax SPDIF, 2 Toslink Optical, 6 RCA, 1 USB, Ethernet Client, Internet Radio


Nominal Audio Input Sensitivity: 1V-4V


Input Impedance: 47 kOhm


outputs


Speaker Level Channels: 7


Power Output 8Ω / 4Ω:  120W per channel / 200W per channel


Minimum Speaker Load: 4Ω


Preamp Audio Outputs: 7 main channels, 4 Dolby Atmos Height, 2 subwoofer


Main Video Outputs: Dual (2) HDMI (ARC supported)


Second Zone Output: 1 HDMI, 1 stereo analog audio


Headphone Outputs: 1 1/8″ mini


 performance


Signal to Noise (A-wtd ref 100W) normal/stereo direct: 100 dB/110 dB


Frequency Response: 20Hz-20kHz ± 0.2 dB


Total Harmonic Distortion: -100dB


 control


IP Ethernet


RS-232 Serial Control: 1 DB-9 (null modem)


12 Volt Trigger Outputs: 1 Main Zone, 1 Zone 2


IR Receiver Inputs: 1 Main Zone, 1 Zone 2


 general


Power Consumption (standby): <0.5W


Power Consumption (idle, typical usage): 100W


Power Consumption (maximum): 1500W


BTU/Hour Heat Dissipation (idle): 300 (43 BTU/hr/channel)


BTU/Hour Heat Dissipation (1/8th power – normal listening): 884 (126 BTU/hr/channel)


BTU/Hour Heat Dissipation (maximum): 2068 (295 BTU/hr/channel)


No questions have been asked about this item.
Return Policy
Return Window
Returns are not accepted on this item.
member since December 2002
| | | |
| --- | --- | --- |
| Last 12 months | 0 | 0.0% |
| All-time | 70 | 95.8% |
1 Watcher