The "BEAST" All Tube MM/MC Phono Amplifier
Listing ID: lisa1092
Classified
Listed
·
645 Views
| | |
| --- | --- |
| Condition | |
| Payment methods | |
| Ships from | Garland, TX, 75042 |
| Ships to | Worldwide |
| Package dimensions | 26.0" × 24.0" × 10.0" (27.0 lbs.) |
| Shipping carriers | USPS or UPS |
| Shipping cost | Free |
| Original accessories | Box, Manual |
| Average | Research Pricing |

The "Beast" by Aural Thrills Audio

All tube MM/MC Phono Amp
Please see glowing review in "The Absolute
Sound Magazine by Dick Olsher, senior editor"

I have called this the beast because it must be the biggest phono stage
out  there. It uses old school methods for voltage and current
regulation as well  as rectification. Carbon composition resistors
in the power supply give it that 50's style richness, but still with
great detail. I used a 274b rectifier tube because they sound like no
other. The sound stage is gigantic with pin point placements of all the
instruments. The tubes are very large, old school style, so I had to 
find a way to fit them into the chassis. The chassis is available in two
sizes. 177mm high which will fit a 5U4GB or 220mm high which will fit
any 274b.The result of all of this work
is the real sound of the tube era but with modern detail. Unlike most
amplifiers that claim to be all  tube, this one really is. It is
not a solid state unit with a tube buffer on  the output to make it
sound tube like. It is not a pumped up Mosfet front end so that you can
use a LOMC. It is ALL tube! (OK, I know the 12ax7 power supply has SS
voltage regulation.) Super quiet is also necessary so a  special gas
voltage regulating tube is used in the power supply. Indeed this 
is old school.

The power board includes super audiophile parts such as Takman Carbon
film, Audiophile resistors, Mundorf Evo Gold oil filled capacitors,
Polystyrene
capacitors for the RIAA filter. Nichicon  Audio Grade electrolytic
capacitors, high end  red Copper Rca connectors, and a R-Core
transformer. The best of everything.  The result is a sound that
will bring tears to your eyes. It is old school  done right with
only the best components. 

No need for a step up transformer. They can not compare to an all tube
unit.  A step up transformer increases voltage at the expense of a
decrease in  current. The sound is wimpy compared to this. You may need to use a head amp if your cartridge is less than .4mV if tube noise becomes objectionable.

The dip switches control three aspects of the amps operation. With them
you may need to make additional adjustments for individual cartridges. 
First is the AC Impedance. The resistors are set at #1, 2.7K ohms. #2,
1.3K ohms, #3 510 ohms, #4 is 200 ohms. I suggest that you use this as a
tone control. #1  is + Treble and #4 is + Bass. You can also use
the Dip switches to adjust the amount of input signal which is sent to
ground. This is useful in matching the output of the pre amp to your power amplifier. .

You will not find a comparable unit at any price to listen to your
priceless  vinyl. This is the way records were meant to be played.
After listening to  this unit you will understand why tubes are
still so popular. You will  understand why tubes and Vinyl are a
match made in Heaven.

Standard Tubes included:       Optional NOS
Tube Sets Available at extra cost when available.

5 X 12ax7, 2 X 6V6GT, 1 X 274B/5u4, 1 OB2 Gas Tube

ABOUT THE DESIGN

I have been working on this same phono amp for over ten years now. I
built this amp because I was not happy with the sound of a step up
transformer. It colored things too much. From hard wired to fully
regulated I have designed this amp by ear. I know what each circuit adds
to the sound. I know what each part sounds like. I studied music at a
college that made Zoltan Kodaly ear training mandatory. You learned how
to listen by being locked in a closet size room with a piano listening
to chords, scales, modes, all the different sounds. You were also taught
tonal memory and the ability to listen to music and transcribe it
directly onto paper. A test would include such things as identifying
chord qualities when played on a piano, singing  notes twenty
minutes after hearing them, notating songs as they were played on a
piano. This was the hardest course that I ever took. The result of all
this is the ability to hear every part of my amplifier's sound and be
able to identify it. I have meticulously listened to different
resistors, capacitors, wire, etc. to come up with the perfect "you are
there" kind of sound.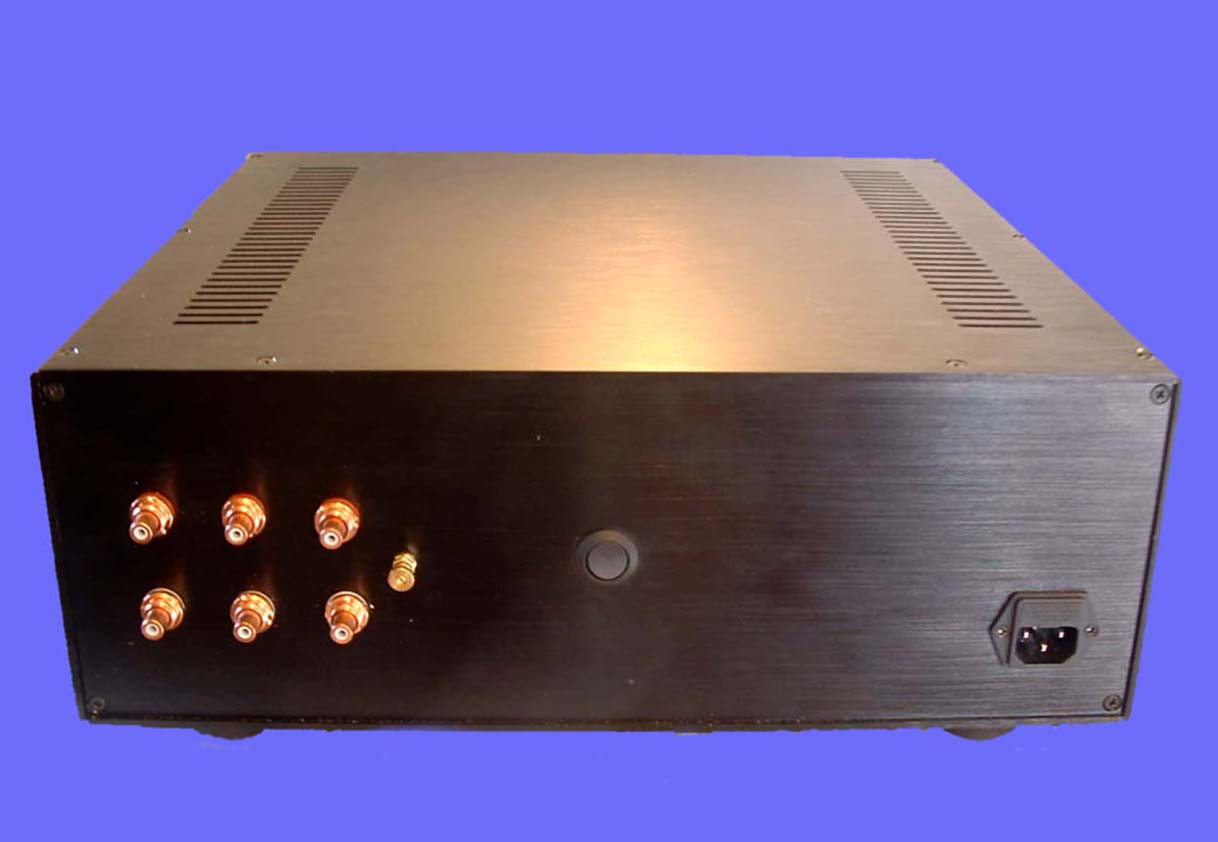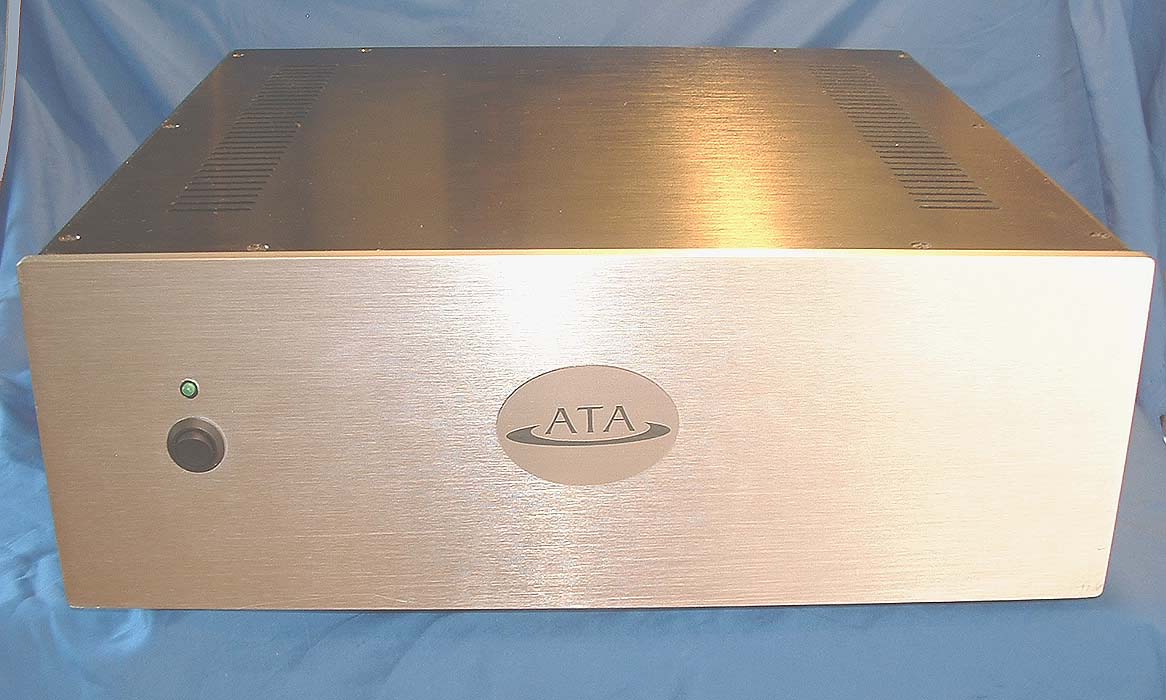 Tubes included:
5 X 12ax7, 2 X 6V6GT, 1 X 5U4GB, 1 OB2 Gas Tube
No power cord is included
MC
MM
Vacuum Tube Complement
4 x 12Ax7
3 x 12AX7
Inputs
1 pair single-ended RCA
1 pair single-ended RCA
Outputs
1 pair single-ended RCA
Gain (Total 62dB)
60 dB
50dB
Output Impedance
425Ω
Frequency Response +0 -1 dB
10Hz – 50kHz
Maximum Output Voltage <1% THD
20V
Cartridge load impedance
Variable: 100Ω, 500Ω, 470Ω, 1.2k 1.8k
47kΩ,
Minimum Recommended Cartridge Output
0.2 mV
1.5 mV
Signal to Noise Ratio
50 dB
56 dB
Channel Separation
> 50dB (20 Hz – 20 kHz)
Power Consumption
20W
Dimensions W x D x H
21x 20x 8″
Weight
27 lbs  packed
No questions have been asked about this item.
Return Policy
Return Window
Item can be returned within 7 days of receipt.
General Terms
Items must be returned in their original condition, with all included packing materials and no signs of use. Buyer assumes responsibility for all shipping return costs unless the item was not received as described.
Refunds
Buyer will receive a full refund in the original payment method less any shipping charges.
Special Conditions
Must be returned in as new condition
member since February 2015
Aural Thrills Audio Verified Dealer
| | | |
| --- | --- | --- |
| Last 12 months | 9 | 100.0% |
| All-time | 1698 | 100.0% |
9 Watchers
Items from this seller

Aural Thrills Audio E-STORE
View All Products For Sale