Sorry, this listing has ended.
You may like one of these similar items:
---
Harbeth 30.1 Tiger Ebony [Expired]
---
---
Beautiful Pair of the Legendary 30.1 Speakers from Harbeth. Customer Trade in on Super HL-5's Like New, Box, Manual, Packing. This speaker needs no introduction. Being Sold From Dealer with Remaining Warranty.
"Harbeths: resolving and ravishing... Timbres so true, and resolution, too. Whatever amp I used, the tonality was superb. Never, ever, fatiguing." Sam Tellig, Stereophile (USA) December 2012
A refinement of the mid-sized BBC speaker (LS5/9), the multi award-winning M30.1 offers a smooth, controlled and well-rounded sound which excels on acoustic music.

Featuring the Harbeth RADIAL2™ bass/mid unit from the reference M40.1, the new-generation M30.1 space-saving professional monitor disappears into the listening room. The M30.1's outstanding midrange clarity and well-controlled bass brings music to life in a wide range of listening environments including front/centre/rear-channels in professional surround sound systems.

It is the first choice for many professional audio engineers including Britain's National Film and Television school and the British Library's National Sound Archive.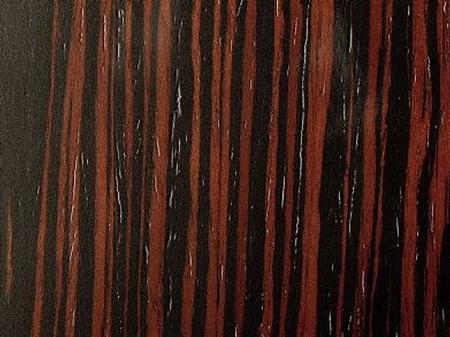 Tiger Ebony Finish
Transducer system200mm Harbeth RADIAL2™ bass/mid; 25mm Ferro-cooled soft-dome tweeter with Hex GrilleFreq. response50Hz-20kHz +/-3dB free-spce, grill-on, smooth off-axis responseImpedance6 ohms - easy electrical loadSensitivity85dB/1W/1mAmp. suggestionWorks with a wide range of amplifiers - ideally from 25WPower handling150W programmeConnectorTwo 4mm gold-plated binding postsDimensions (hxwxd)18.11" x 10.91" x 10.83" (+1/2" for grille and binding posts)FinishCherry, tiger ebony, eucalyptus, maple, rosewood, gun grey, jet black.Space needsOverall response optimised for use away from walls.StandsAs necessary to bring tweeter to ear height. (Tweeter: 12.6" up from cabinet base)Weight26 lbs each without packingPackingSingle speaker per protective carton
member since January 2012
| | | |
| --- | --- | --- |
| Last 12 months | 141 | 100.0% |
| All-time | 675 | 100.0% |
Items from this seller