Sorry, this listing has ended.
You may like one of these similar items:
---
Esoteric P-05X - Silver Finish - World-Class CD/SACD Transport - Mint Customer Trade-In - Interest Free Financing Available!!! [Expired]
---
---
For sale is a mint customer trade-in Esoteric P-05X CD/SACD Transport.  This unit comes complete with the original factory packaging, manuals, power cord, HDMI cable, remote, etc.
INTEREST FREE FINANCE OPPORTUNITY: Next Level HiFi Is Now Offering 12 Months Interest Free Financing, To Approved Credit, On This Listing!!!     
Super Audio CD Transport
P-05X
A new milestone of high-end audio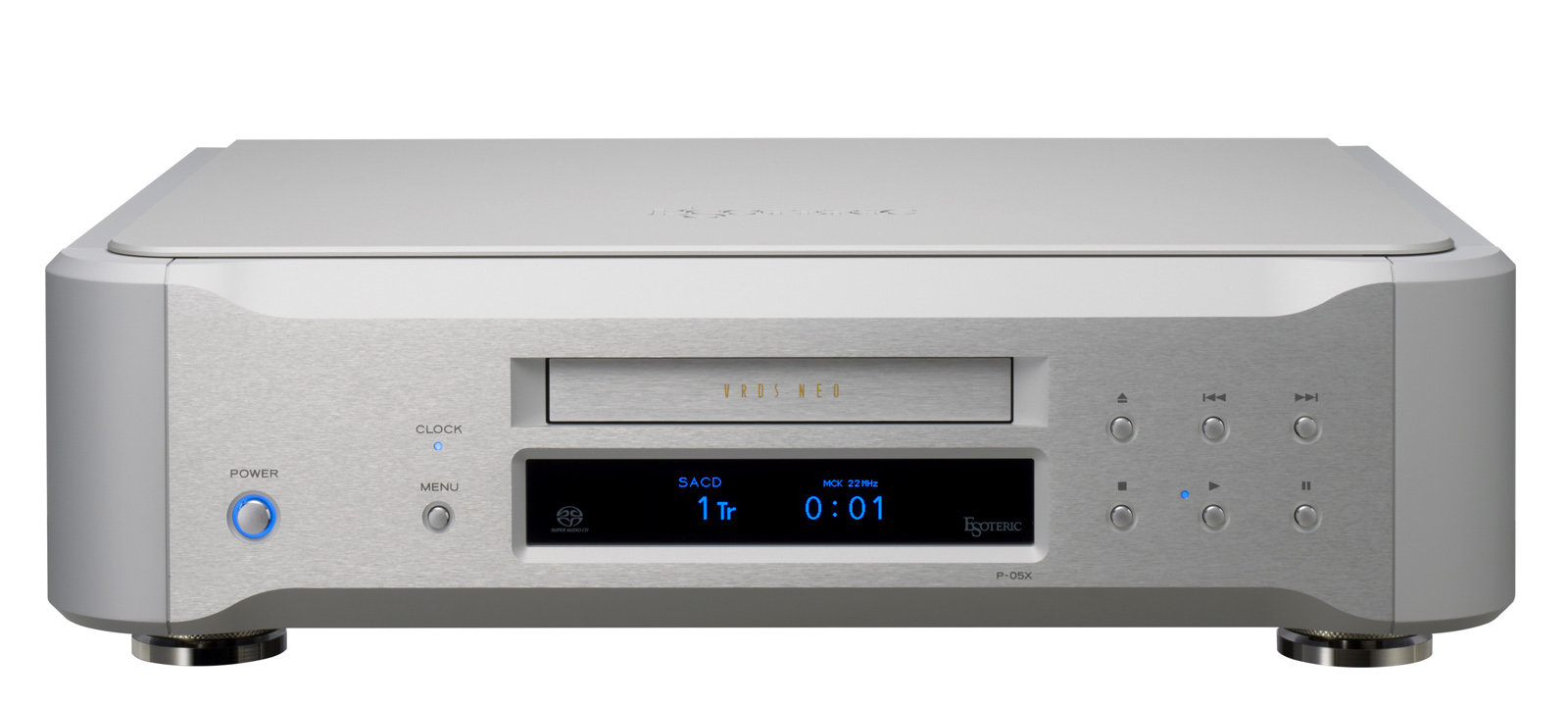 A new milestone cultivated by 30 years of tradition
The lineage of high-end digital audio follows the evolutionary steps of ESOTERIC digital players. This began with the first generation P-1/D-1 model in 1987, which made the revolutionary step of including a VRDS mechanism, and was followed by models featuring the ultimate in engineering and craftsmanship, such as the P-70/D-70 in 2001 and the P-03/D-03 in 2005. In the year 2016 these models were succeeded by the superior P-02X/D02X.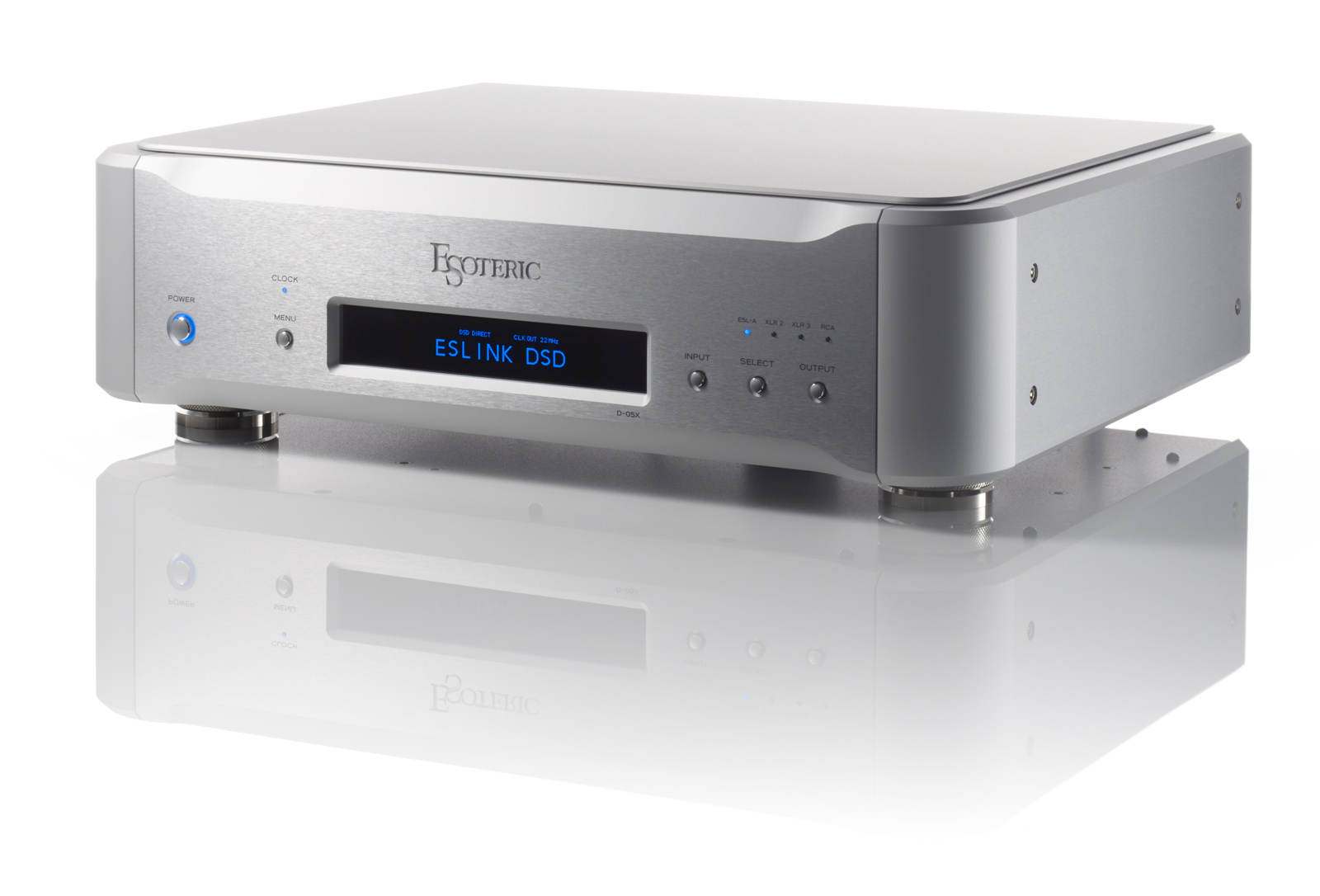 And now three decades after the birth of the ESOTERIC brand, we have the P-05X and its matching D/A Converter D-05X. The combination of the P-05X and D-05X inherits the successful results of the P-02X/D-02X to give birth to a new milestone in high-end audio which is suitable for the start of the next three decades.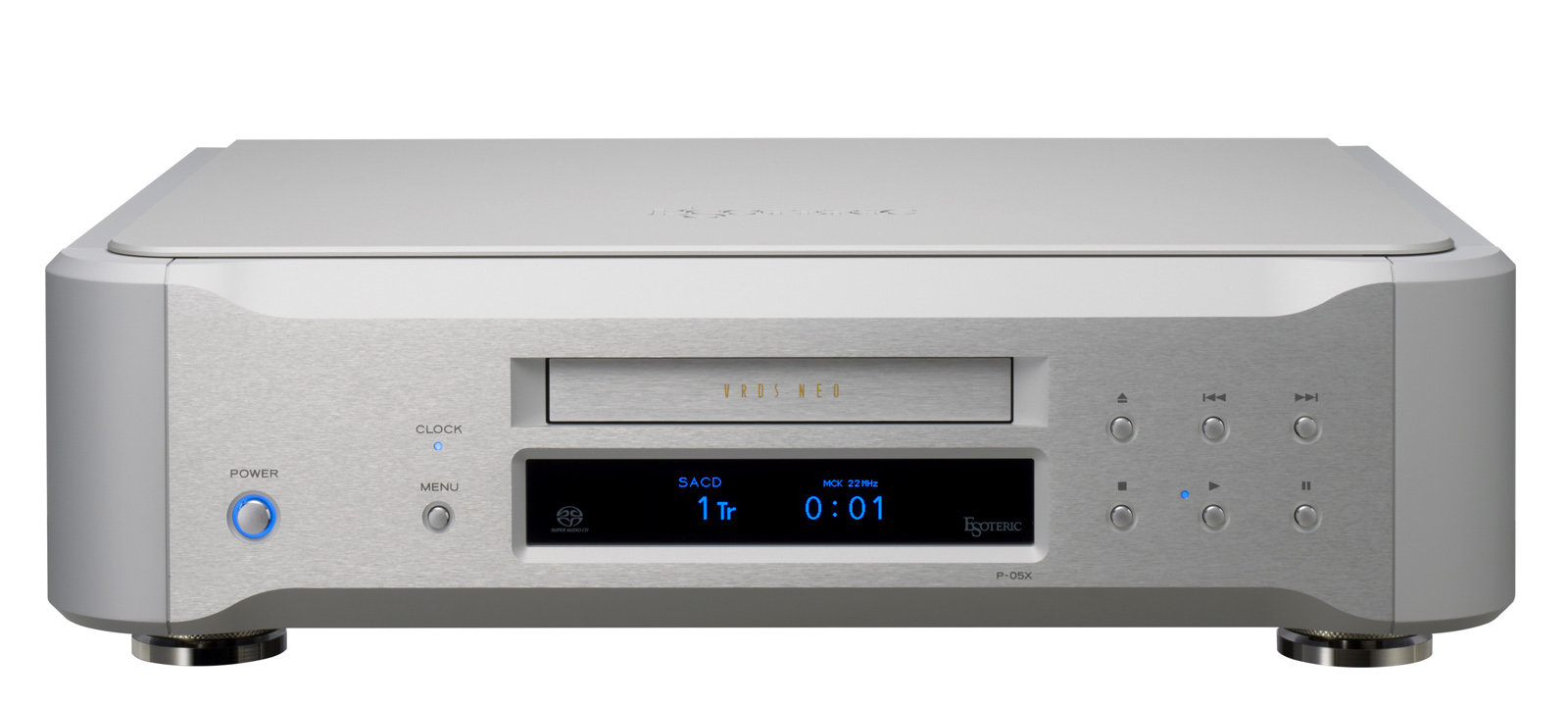 Super Audio CD Transport
P-05X
FEATURES
VRDS-NEO [VMK-5]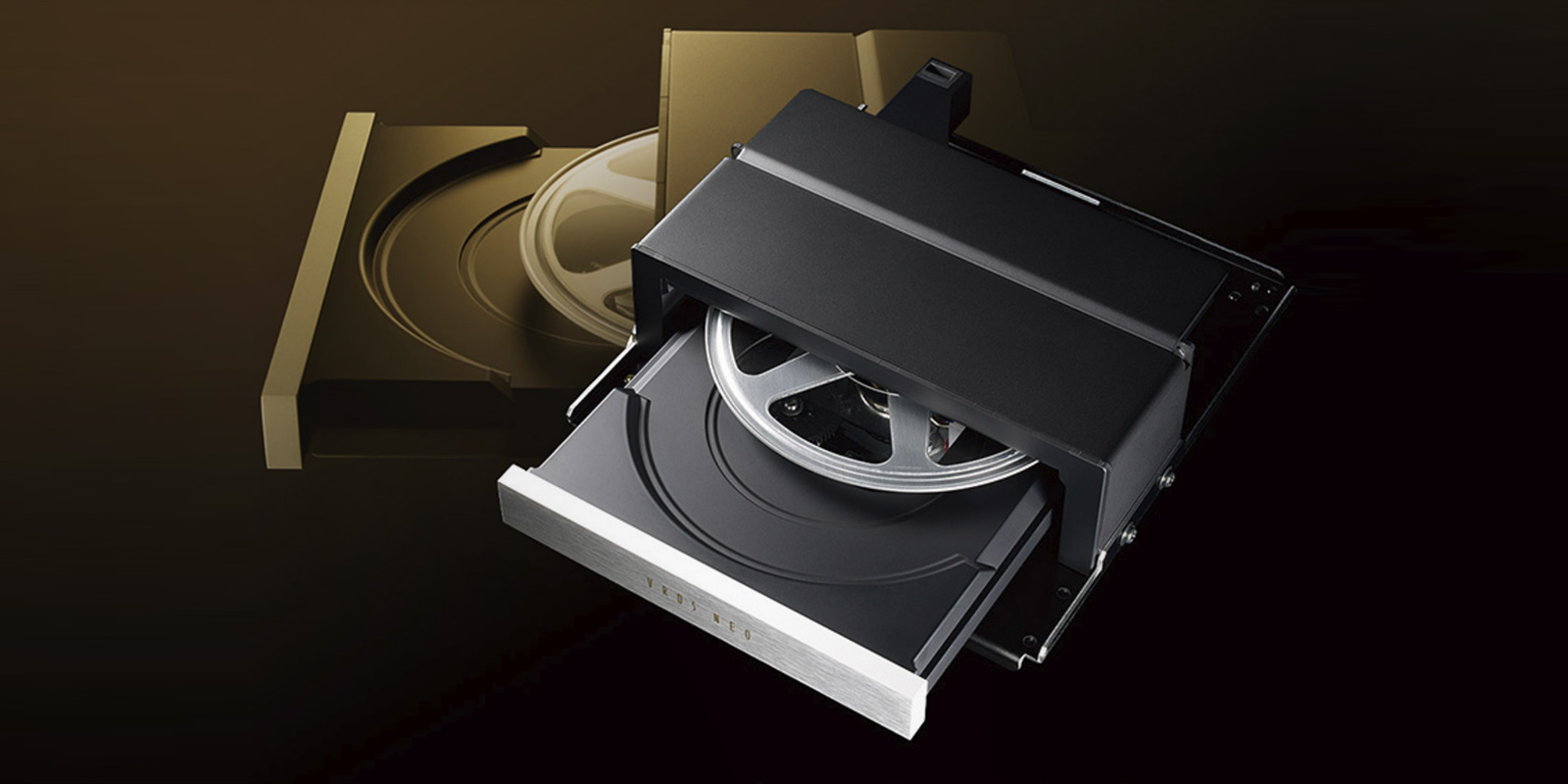 The unique VRDS-NEO VMK-5 transport mechanism featured in this new transport incorporates high-precision turntable that greatly improves reading accuracy by mechanically correcting for disc surface run-out. It's hybrid construction integrates precision-machined aluminum with polycarbonate to help minimize rotational inertia.
Formed of high-rigidity BMC (Bulk Molding Compound) and steel, the hybrid turntable bridge also makes a significant contribution to the suppression of rotational vibration and run-out. The transports spindle motor realizes further improvements in reading accuracy with an advanced servo control that uses rotation detection circuitry.
Mechanical operations such as opening and closing the tray and clamping the disc are performed by a unique differential gear system. This proprietary* Esoteric technology ensures exceptionally smooth disc loading operation.
*Patent No.2861798 owned by TEAC Corporation. 
Axial Sliding Pick-up Designed to Prevent Optical Axis Tilting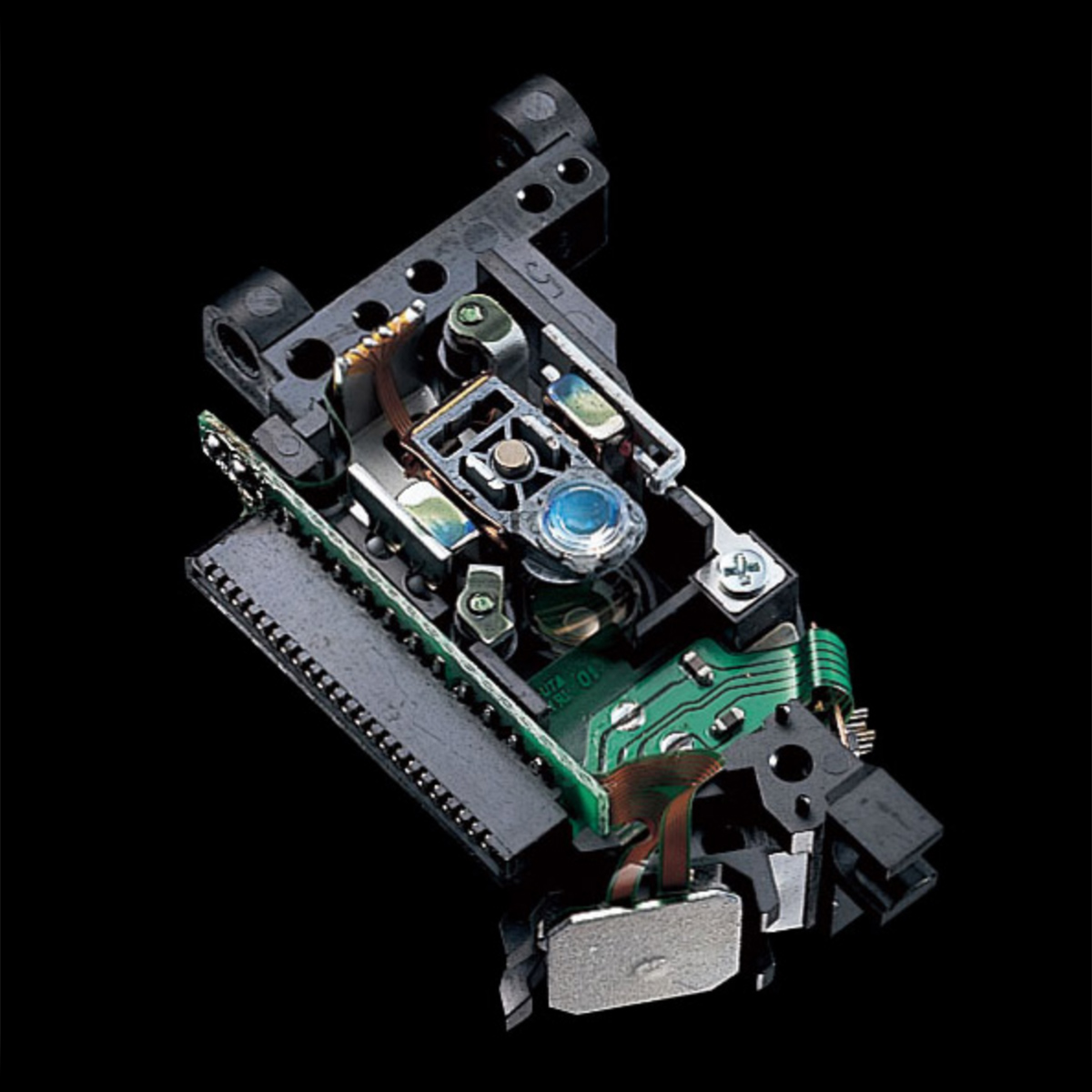 The same axial sliding pick-up assembly, used in the flagship model Grandioso P1, is incorporated in the heart of the data acquisition section. As the lens moves, the laser optical axis is always positioned in a vertical direction, ensuring a highly accurate reading of the recorded material.
Elegantly Designed Robust Chassis
The exterior case is formed from thick aluminum panels, and its steel bottom plate is supported at three points on ESOTERIC's exclusive pinpoint feet. Vibration transmission has also been effectively minimized by the high-precision laser slot processing used in manufacture of its rigid base.
ES-LINK4
The ES-LINK4 is ESOTERIC's proprietary, super high speed, wide range, and extremely pure LVDS (Low Voltage Differential Signaling) digital interface. With this interface, most digital processing is done at the transport side and the three elements of the audio signal (audio data, LR clock, and bit clock signals) are separately transferred to the DAC in a differential mode, by utilizing the multi-conductor structure of the HDMI cable.
Since the signal is already pre-processed at the transport side and is transferred without bi-phase modulation, a digital de-coding/oversampling process is not required on the signal receiver side. The DAC is simply dedicated to D to A processing and retrieves a purer analog signal from transferred digital streams.
A Selection of Digital Outputs

The P-05X has a pair of new ES-LINK4 HDMI ports, dual XLR connectors that maintain compatibility with earlier versions of ES-LINK, and a coaxial digital output.
High-Accuracy Clock Synchronization
A BNC cable connects the D-05X to the P-05X to provide a master clock sync signal for synchronized playback with minimized jitter. ESOTERIC's proprietary Direct Master Clock Link* synchronizes the two units while eliminating the need for Phase-Locked Loop (PLL), enabling clear and accurate stereo imaging and crisp sound quality. The system can be further upgraded with the addition of an optional high-accuracy external Master Clock Generator and supports a wide range of frequencies including master clocks (22MHz/10MHz) and word clocks (44.1kHz/88.2kHz/176.4kHz).
*DMCL (Direct Master Clock Link): DMCL links the D-05X to the P-05X with a 22.5792MHz reference clock signal that causes the two units to function as a single integrated device. Compared to normal 'sync' systems, which generally require PLL (Phase Lock Loop) processing of the transmitted clock signal, DMCL provides simpler and more direct clocking between multiple devices. 
Organic EL Displays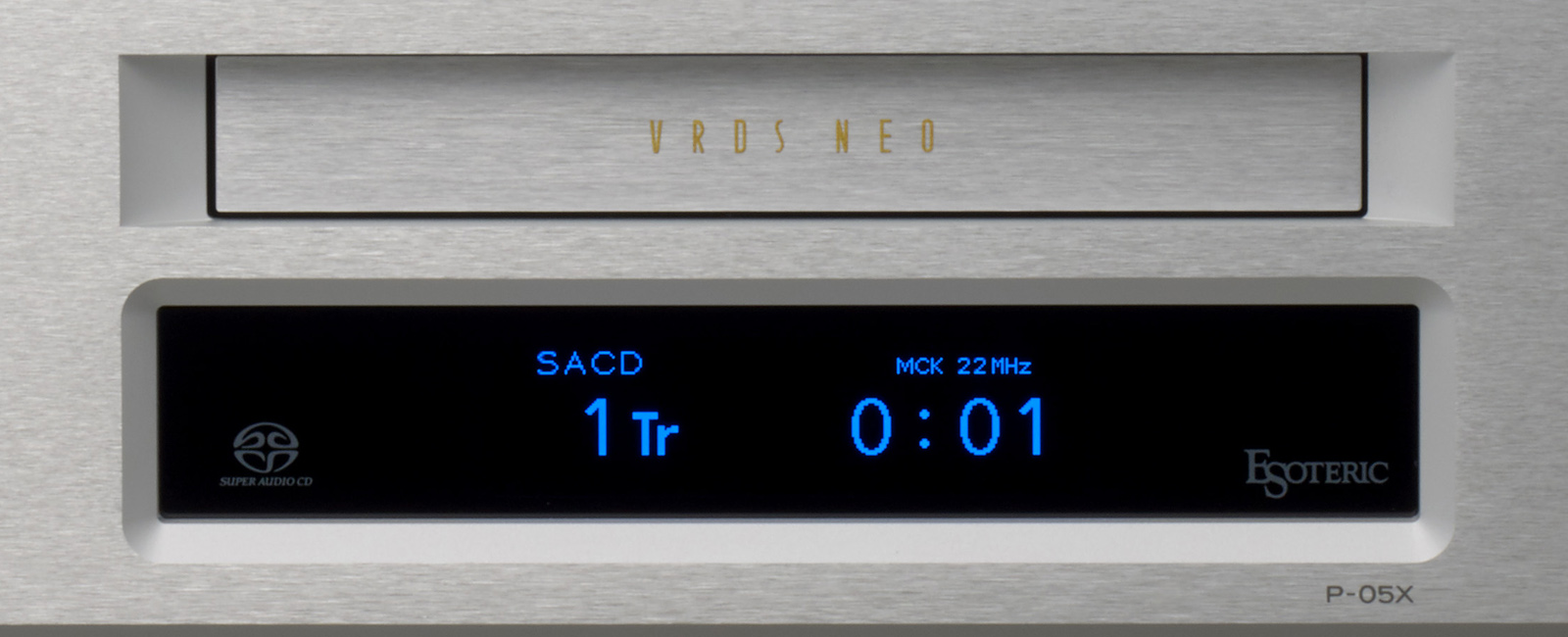 Both units feature smooth-operating, low-consumption electroluminescent (EL) displays that are eminently suited to such state-of-the-art components.
High-Quality Remote Control with a Luxurious Feel

The P-05X's RC-1301 Remote Controller is constructed from a solid aluminum top panel. The brushed finish on its control panel matches that of the unit's front panel and offers a luxurious feel of the highest quality.
Spec description
Playable disc typesSuper Audio CD, CD (including CD-R/CD-RW)Digital audio outputs ES-LINK1 (L:1 / R:1)XLR2 During Dual AES connection, one connector each is used for the left and right channels (Lch and Rch).RCA1Clock input BNC1Input impedance50ΩInput level WORD INequivalent to TTL level10MHz INSine wave 0.5 to 1.0VrmsFrequencies that can be input44.1k, 88.2k, 176.4kHz, 10MHz, 22.5792MHzInput Frequency Range±10ppmGeneral Power supply  AC 220 - 230V, 50/60Hz AC 120V, 60Hz AC 220V, 60HzPower consumption16WExternal dimensions (W×H×D) 445 × 131 × 359mm
17-⅝" × 5-¼" × 14-¼" (including protrusions)Weight13.5kg / 29-⅞ lbIncluded accessoriesPower cord × 1
HDMI cable × 1
Remote cotrol (RC-1301) × 1
AAA batteries × 2
Felt pads × 3
Owner's manual × 1
Warranty card × 1
Our Company:
Next Level Audio & Video is a premier retailer of the world's finest HiFi products. We operate by appointment and offer our clients the opportunity to experience systems not heard elsewhere. We are proud to support our business partners including: Aavik, Ansuz, Børresen, Dynaudio, Focal, Kudos, Naim, Nordost, Octave, Rega, REL, Soulution, & YG Acoustics.  
Payment can be made by Check, Cash, Money Order, Credit Card, or PayPal. Credit Card or PayPal adds 3% to the total.    
  
Illinois Residents add 7% to the total.  
Local pickup is available as well.
Feel free to contact us at the following for questions, appointment requests, and or orders:   
  
o: 630-830-0390
c: 630-246-0390
f: 630-830-0395  

e: tyler@nextlevelav.com  

w: www.nextlevelav.com
member since April 2007
Next Level HiFi Verified Dealer
| | | |
| --- | --- | --- |
| Last 12 months | 120 | 100.0% |
| All-time | 528 | 100.0% |
Items from this seller