CH Precision A1 Stereo Amplifier
Listing ID: lisai5dh
Classified
Listed
·
232 Views
Condition
Payment methods

Pay in 4 interest-free payment of $3248.75 with PayPal
Learn more

Contact seller after sale to pay viaVISA/Mastercard, American Express, Certified check, Personal check or Wire Transfer

Ships from
Covina, CA, 91724
Ships to
United States and Canada
Package dimensions
24.0" × 24.0" × 12.0" (120.0 lbs.)

Shipping carrier
UPS
Shipping cost

Log in to see price

Original accessories
Box, Manual
Average
Research Pricing
Sunny Components Inc,
Tue, Wed, Thur, Fri 10.00am-6.00pm.Sat-10am-4pm Closed on Sunday and Monday.

1370 E Cypress St Ste D,E Covina CA-91724 USA
Tel: 626-966-6259. Fax: 626-966-5467. Cell: 626-975-1353.
Email: [email protected].
Store website: www.sunnyaudiovideo.com Stocking M10 & L10 Dealers.
You can add a Pre-owned L1 for 23K with this Amplifier
We have 2 units in stock.

Some of the finest products built in America & Europe, combined with the finest service and know how and expert setup from Electrical power to the finest Audio stands, electronics speakers turntables and streaming. We stock, install and configure Roon and MQA.
We are offering 1 pair of CH Precision A1 Amplifiers for sale This pair has been sent to CH Precision factory and is warranted for a period of 2 years.

We have this pair available for demonstration in our store.


As the driving force behind recreating the full musical experience, the task of the power amplifier may seem desperately simple but is indeed highly complex. Achieving our simple goal of "add nothing, remove nothing" to preserve the full musical emotion has resulted in a ground breaking new amplifier topology. Housed in a chassis similar to the C1 and D1, the A1 sets new standards in terms of performance, flexibility of adjustments, industrial design and pure enjoyment.
Product Description
The A1 is based on a novel proprietary amplifier architecture which optimizes the critical matching of the amplifier with the speaker. It can be operated either as a stereo amplifier (2x 100WRMS under 8Ω), as a monaural bi-amping amplifier (2x 100WRMS under 8Ω) or as a bridged amplifier (1x 350WRMS under 8Ω).
A sophisticated mechanical chassis design and full USB based firmware update support contribute to make the A1 a real long term enjoyment.
Features
Modularity
The A1 power amplifier has been developped with modularity in mind. It can be equipped with a single analog input board in case the A1 is used for a single channel but a second analog input board can also be fitted from factory if needed for stereo operation. This modularity ensures the following operation modes:
stereo mode
single channel mode
bi-amplification modes, both passive and active
bridge mode
Changing the A1 operating mode is easy and can be done on-the-fly from the front panel user interface. Only the available options are permitted depending of the hardware configuration.
Power Supply
The central power supply is taking most of the internal space of the chassis. The huge 1'200VA transformer is mounted on silent-blocks to avoid at maximum its vibrations to be fed-back into the sensitive part of the circuitry. It is shielded both with a magnetic screen and an electrostatic one. The transformer's plate is also secured for transportation.
For optimum thermal performances, the output stage's diode bridges are mounted on the front panel's back and are of hyper-fast soft-recovery type.
The filtering capacitors are 4-poles type, which ensures that the current spikes needed from the rectifiers for refilling the capacitors are kept away from the central ground point.
Analog stages
All analog stages inside the A1 are built only with discrete components, no operational amplifier have been used into these sections. This deliberate choice warranties the shortest path for the audio signal and allows the use of custom-made building blocks.
No capacitors have been used in the signal path, nor any output relay to ensure the maximum transparency.
Gain
A gain range of 24dB – with steps of 0.5dB – is embedded into each channel, for a perfect match with the loudspeakers' sensitivity and room size. A lower gain is typically preferred for high-sensitivity speakers into a small room while a bigger gain is sometimes needed for large room with low-sensitvity loudspeakers.
This gain adjustment can also be useful with multi-amplified loudspeakers to adjust the level of the various drivers.
Output stage feedback
Unlike into all other CH Precision's analog stages, the A1's output stage can be configured to have some global feedback. The global versus local feedback ratio is adjustable on-the-fly from the front panel user interface, only a few relays are switched during this operation. Each step is 20%, going from 0% – local feedback only – to 100%.
In case the A1 is used in bi-amplification mode, the user can select a different feedback ratio for each driver.
Output stage bias
In order to keep the output stage distortion constant over time, the output stage's bias must be kept as constant as possible. This value is very dependent on the output stage temperature – the transistor die – which can be known thanks to the ThermalTrak devices from On Semiconductor.
A very special circuit has been built around the output stage which is taking into account both the temperatures of the heatsink and the transistors dies. It allows to keep the bias constant into the output stage whatever the musical program and room temperature are.
In term of performances, the A1 class-AB design is outperforming a pure class-A design with usual bias compensation. This schematic is patent-pending.
Protections
Each channel's output signal is permanently monitored – both in voltage and current – into a DSP, which calculates in real-time the effective channel's output power. The same DSP is also monitoring the heatsink temperature and drives small fans in case the A1's internal temperature becomes too high.
In case where an abnormal condition happens, the amplifier is turned off to secure the connected loudspeakers. No output relay have been used into this amplifier, its symmetrical structure allows a smooth turn-on and turn-off of the power supply without noticeable noise.
Specifications
Analog inputs Inputs type Balanced (XLR), one connector per board
Single-Ended (RCA & BNC), one connector per board Input impedance Balanced: 94kΩ
Single-Ended: 47kΩ or 300Ω Input stage JFET input stage
Ultra-low noise, discrete fully differential stage
24dB range adjustable gain in 0.5dB steps Amplification Amplification stage Ultra-low noise full discrete class AB design
5 pairs of complementary output transistors Output Power 2x 100W / 8Ω, 2x 175W / 4Ω, 2x 300W / 2Ω in stereo and bi-amp modes
1x 175W / 4Ω, 1x 300W / 2Ω, 1x 550W / 1Ω in monaural mode
1x 350W / 8Ω, 1x 600W / 4Ω, 1x 800W / 2Ω in bridge mode Bias Patent-pending bias circuitry for constant bias operation Feedback User-adjustable local vs. global feedback ratio, from 0% to 100% with 20% steps Bandwidth DC to 450kHz (-3dB) at 1W into an 8Ω resistive load Signal to Noise Ratio Better than 115dB in stereo and bi-amp modes
Better than 118dB in bridge mode Total Harmonic Distortion + Noise Less than 0.1% with 0% global feedback
Less than 0.01% with 100% global feedback Analog outputs Binding posts Two pairs of Argento binding posts for loudspeakers connection Monitoring Non-intrusive DSP-based protection of the amplifier
Instantaneous voltage & current values are permanently monitored for each channel Protections Short-circuit protected
Disconnected loudspeaker detected
Over-temperature of the heatsink
Over-temperature of the output transistors Power supply Transformer 1'200VA single transformer, oversized for low-noise operation Power capacitors 2x 47'000uF/63V 4-poles capacitors Regulators Non-regulated symmetrical power supply for the power stages
Eight local regulation stages for input/driver stages
Seven local regulation stages for the logic/display General Display 480×272 pixels, 24bits color, AMOLED Mains operation Selectable 100V, 115, 230V AC, 47-63Hz Fuses value and location Standby fuse (white holder): 250mA T (230V AC), 500mA T (100V AC, 115V AC)
Power fuse (black holder): 10A T (230V AC), 16A T (100V AC, 115V AC) Power supply consumption <1W (standby), 1200W max in operation Dimensions/Weight 440 x 440 x 133mm (W x D x H), 45kg Remote control Ethernet based system control via the Android CH Control App
Some of our awards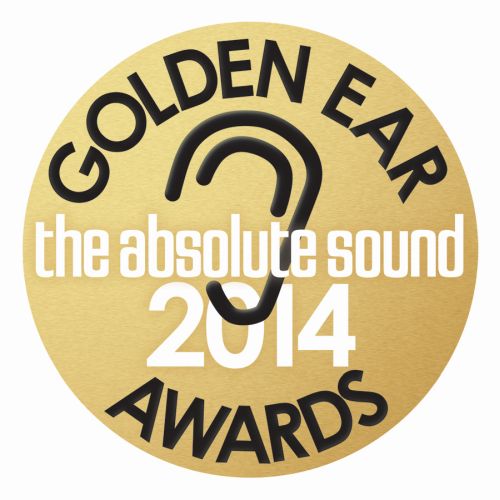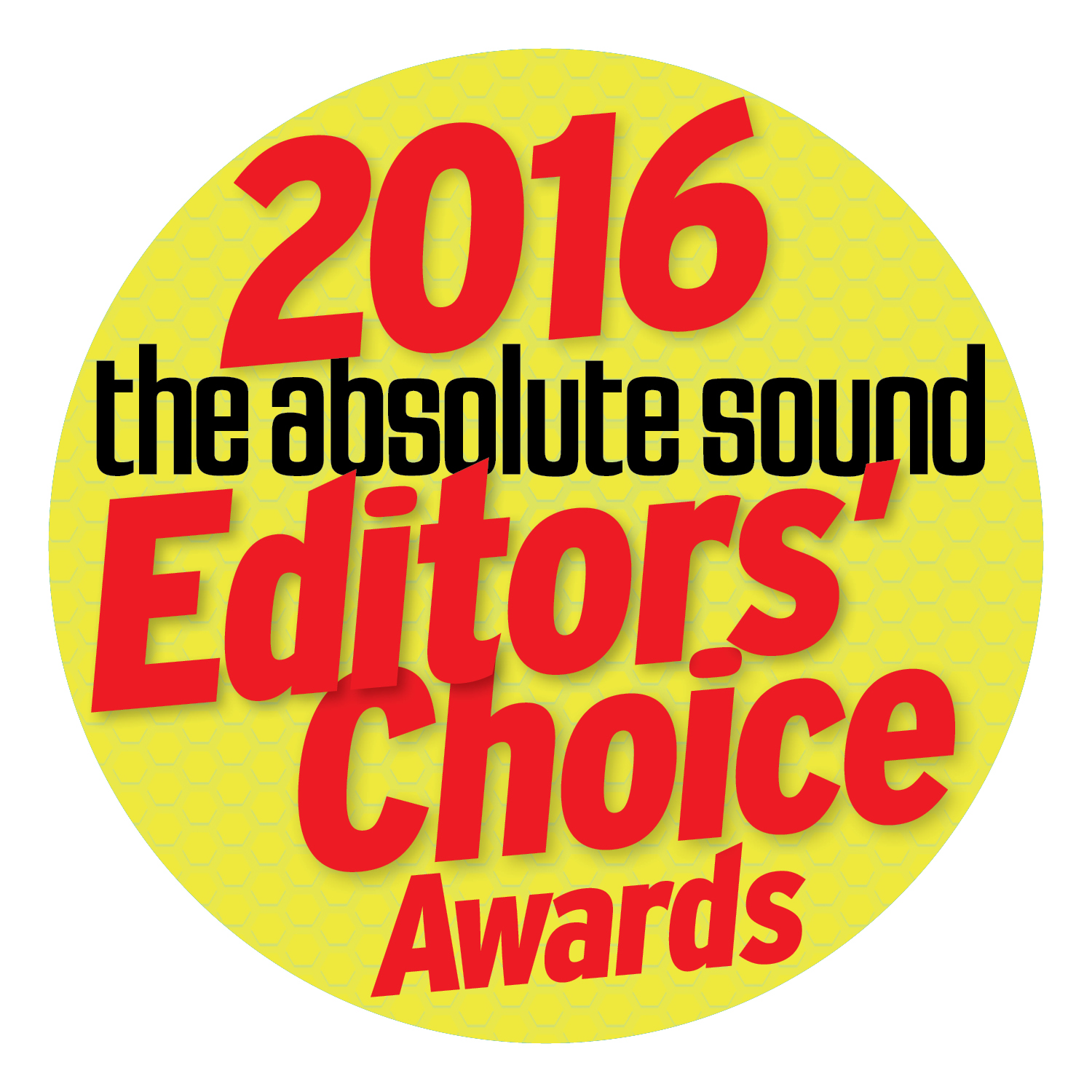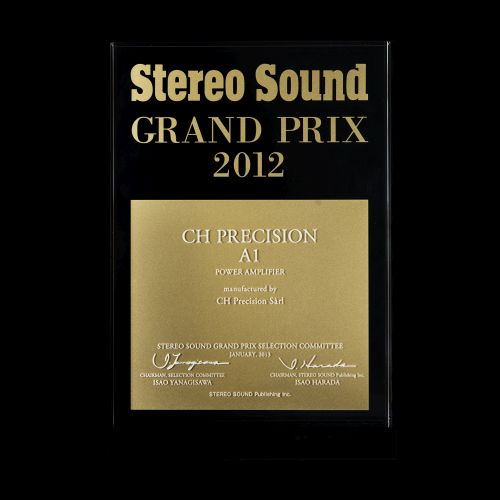 Sunny Components, Inc has been in business for over 30 years.
We are independently owned and operated delivering the finest products with an emphasis on service and installation.
We like to speak with each of our customers and when possible visit their homes and guide them in their purchase and expertly install their products.
For all online sales, payments made by Paypal and credit cards, we will only ship to the confirmed address.
California residents will pay tax based on county and city you live in.
All credit card and paypal transactions carry a 3.5% processing fee.

Returns:
All preowned items as well as demo/ discounted items are sold as is.
If the item is factory certified, appropriate warranties will be honored.
All shipping is the responsibility of the buyer.
All pre-owned items are stored in our warehouse.
All auditions will be made by appointment. There will be a fee associated on consigned and pre-owned equipment auditions, as we have to tear down a setup and reset the vignette for you.
All returned merchandise must be adequately packaged in its original packing.
All returns which were sent back because of user error will be charged a 20% restocking fee.
No returns will be accepted without a RMA.


No questions have been asked about this item.
Return Policy
Return Window
Returns are not accepted on this item.
Listings Similar to CH Precision
member since November 2009
Sunny Components Inc Verified Dealer
| | | |
| --- | --- | --- |
| Last 12 months | 33 | 100.0% |
| All-time | 922 | 98.7% |

Sunny Components Inc E-STORE
View All Products For Sale