Sorry, this listing has ended.
You may like one of these similar items:
---
REL Acoustics S/510 [Expired]
---
---
One REL S/510 Subwoofer, as new in sealed box (B Stock) as new with one year factory warranty in black with full warranties:


We are an authorized REL Acoustics dealer, and have one as new REL S/510 subwoofer as new in a sealed box and ready to ship.
Top trade in's wanted and it is best to call for pricing and REL support.

We at Weinhart Design and most experts strongly feel that REL out performs all other sub woofers in all price categories !

Specifications:
TYPE:
Front-firing active woofer, down-firing passive radiator
ACTIVE DRIVER SIZE & MATERIAL
10 in., 250mm long-throw, die cast aluminium chassis
PASSIVE RADIATOR SIZE & MATERIAL
12 in., 300mm
LOW FREQUENCY EXTENSION:
-6 dB at 20hz
INPUT CONNECTORS:
High Level Neutrik Speakon, Low Level stereo RCA, LFE RCA, LFE XLR
OUTPUT CONNECTORS
Hi Level Neutrik Speakon, LFE RCA, LFE XLR
POWER OUTPUT:
500 watts (RMS)
AMPLIFIER TYPE:
NextGen3 Class D
WIRELESS CAPABILITY
Yes- REL AirShip system [required]. Sold separately.
DUAL PARAMETRIC FILTER:
N/A
Protection System:
FULLY ELECTRONIC SET SAFE:
Yes
D.C. FAULT:
Yes
OUTPUT SHORT:
Yes
MAINS INPUT VOLTAGE:
220-240 volts, 110-120 volts for certain markets
FUSES:
5 Amp semi delay 220 volts operation 9 Amp semi delay 120 volts operation
Dimensions:
W X H X D
15.7 x 16 x 18.25 in., (400 x 410 x 464 mm) Add 1.75in (44.5mm) in depth when using Hi Level connector
NET WEIGHT:
70 lbs. (31.7 kg)
FINISH
Piano Black Lacquer, 10 coats
Supplied Accessories:
MAINS LEAD:
Yes
NEUTRIK SPEAKON:
Yes
USERS MANUAL:
Yes
In the interest of product development, REL Acoustics Limited reserve the right to vary these specifications without notice.

Extreme Performance:
COMPACT PACKAGE
For S/510, every aspect of the previous generation's inner workings were examined without regard to its critical and customer-driven success. We turned a fresh eye to power requirements, driver improvements, and specialty filters, upgrading each-to extract all the extra performance possible. All this alongside the cabinet refinements necessary for those upgrades to emerge cleanly. This latest S range is a triumphant development that has exceeded every expectation of our design team.

Our requirements were for far stronger deep bass output between 20-35 Hz, vastly improved theatre dynamics, and an even more open and spacious soundfield which benefits both music and film. We turned to our NextGen3 amplifier, tuned to 500 watts with substantial reserves of power, added a light film of carbon fibre to the rear of the driver to handle the extra power, and developed two new sets of custom filters to extract the utmost in brute force and spaciousness. Finally, we imbued S/510 with the ability to be stacked in 4- or 6-unit line arrays, just like our reference models.
Invisibly Upgraded
S/510'S BASS ENGINE
S/510 required upgrades to its ContinuousCast™ Alloy Cone to allow it to survive its massive power upgrades. To permit its thin, aluminum cone to survive 500 watts and incredibly long stroke, we added an ultra-lightweight backing of pure carbon fibre strategically placed over portions of the rear surface of the cone. This produces two benefits; it strengthens and stiffens the cone and also eliminates reversion, wherein the backwave inside the cabinet is now prevented from interfering with the main launch of bass into the room. The result is more accurate and far louder deep bass.
Nothing Passive About This
SUPERPROGRESSIVE™ PASSIVE RADIATOR
Our uniquely tuned passive radiators use special suspensions, now with an additional 8mm of linear travel, to produce performance unlike conventional subwoofers. Our new SuperProgressive™ passive radiator produces extremely long travel allowing for very loud output while retaining the variable stiffness of its suspension. This allows it to act like a sealed box compact 12" design at low volumes and a high output 14" design at its limit.
500 Watt Monoblock Within
NEXTGEN3 AMPLIFIER
At 500 watts the NextGen3 amplifier is borrowed from our former flagship model and produces huge reservoirs of power and current. The 20%+ increase in power (previous version was 400 watts) is needed to deliver the high output levels needed for modern theatre, as well as to produce the extremely deep bass in a high end 2-channel system. This increase in power is necessitated by our development on the musical front of an all-new circuit termed PerfectFilter™ that balance both frequency extremes.
PerfectFilter performs two seemingly disparate qualities; extending the strong, even response of the extreme low end of bass frequencies while simultaneously opening up air and delicacy in the middle and high frequencies of one's system. Additionally, we applied customized PureTheatre™ filters to allow S/510 to keep up with modern theatre effects without breaking a sweat.
Stacked for Ultimate Performance
SERIE S LINE ARRAYS
In the real world, bass occurs with width, depth and height. By stacking up to three units per side (stereo or theatre main L-R speakers) the proper perspective and height of sonic events are illuminated. This elevates reproduction from conventional stereo or theatre to a floor to ceiling panoramic, full scale perspective of each sonic event. Reviewers are lining up to marvel at the transformation of music and film into the full-scale representation that REL Line Arrays uniquely deliver.
What's in the box:

REL Acoustics S/510
Hi-Fi Choice | Jan 26, 2021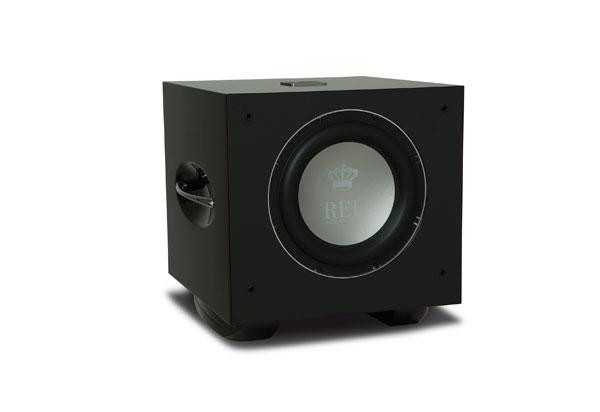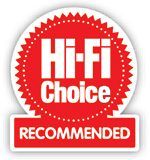 Integrating an active sub-bass speaker with a stereo floorstander that already quotes a frequency range extending down to 30Hz or so – give or take several dB – thanks to sizeable bass drivers that already manage to move a significant amount of air around the room, is something that divides opinion among the hi-fi cognoscente. Despite the number of active sub-bass speaker systems being introduced into many new loudspeaker lines, the benefits are more readily associated with multi-channel installations for home cinema enthusiasts, while the idea of adding a dedicated sub-bass speaker to a traditional stereo setup is at odds with many audiophile principles.
It's certainly the case that sub-bass systems or subwoofers used to be far better suited to explosive action movie effects, and too often lacked the speed and timing to deliver the kind of sensitivity and rhythmic engagement that music listeners prize above all else. But in my odd-shaped listening room, the introduction of a sub-bass unit has often rewarded with marked sonic benefits.
At £1,800, the S/510 is the most affordable of REL's three-strong, mid-level Serie S range, aimed at elevating higher-end systems in medium-to-large-sized rooms. The series also includes the larger S/812 (£2,300) and twin-active 212SE (£3,500). The S/510 replaces the slightly lower-priced S/3 SHO sub-bass speaker that was previously integrated into my system and has a beefed-up sealed cabinet with nicely designed chrome handles on the sides to help manoeuvre its near-32kg heft into position. Despite the increased weight, the cabinet dimensions are actually smaller than the model that was previously in situ. It comes with a black fabric grille to cover the 250mm forward-firing, ultra-lightweight driver that has been upgraded with carbon fibre bracing strategically positioned on the back to strengthen and stiffen the ContinuousCast alloy cone to enable it to handle the increased 500W power output from the upgraded, built-in NextGen3 Class D amplifier. Personally, I prefer the look with the speaker grilles removed, which shows off the REL branding emblazoned across the front of the cone and ties in with the solid piece of aluminium embedded into the top of the cabinet.
Available in a choice of black or white finishes, the attractive lustre is achieved by a process consisting of up to 12 coats of paint, resulting in an eye-catching high gloss finish. The feet usually found at the four corners are replaced by two rails either side of the downward-firing passive radiator. The rails improve overall stability and have the affect of making the cabinet appear to float a few centimetres above the floor. They also facilitate sub-bass line arrays – where up to three units can be stacked on top of one another to give a floor-to-ceiling perspective, should you wish.
Controls and connections around the back will be familiar to owners of older REL subs, adding both a high-level Neutrik Speakon locking input and output as well as low-level stereo RCAs and LFE ins and outs on both single RCAs and XLRs. Integration controls provide high and low-level input adjustment as well as LFE, variable crossover control, reversible phase and there's a standby mode for when the speaker isn't in use.
Given that I have auditioned several active sub-bass systems in my room previously, the manual installation procedure feels pretty straightforward with just minimal adjustments required to get the unit singing with my Dynaudio X38 floorstander. There's no handset or app control, but there is a new wireless 5.8GHz transmission system called AirShip available for an extra £300. For this review, though, I opt for the supplied 10m interconnect fitted with a Neutrik Speakon connector and, following the instruction manual, carefully hook up the wired end to the loudspeaker terminals at the rear of my amplifier and plug the connector into the high-level input on the S/510.
Sound quality
Boasting new filtering that promises a more musical performance with the sub's high and low-level inputs, the S/510 gets off to a captivating start placed just behind the plane and to the side of the left loudspeaker, firing diagonally down the length of room to the listening position. Billie Eilish's Bad Guy shows off the capabilities of the S/510 instantly, delivering the track's sustained bassline with enough power and depth to get passersby looking through the listening room window intrigued to see what's going on inside. It's not the subtlest of tracks, but effectively demonstrates the REL's potent capabilities at delivering plenty of high energy while managing to sound effortlessly musical at the same time.
It's an admirable skill that's further demonstrated by Mark Ronson's Don't Leave Me Lonely from the Late Night Feelings album. The track has a hooky beat that sees the REL hit a comfortable stride, delivering bouncy bass notes that can be felt as much as heard and sees this 'go-to' listening test track grow substantially in scale.
Vocals appear to grow in stature too, and snap firmly into the space between the floorstanding speakers. The Dynaudios image well, but the addition of the S/510 turns Elbow's Gentle Storm into an almost holographic performance with a greater sense of front-to-back depth. What I notice more than before is the amount of acoustic space that's on display as Guy Garvey's vocals decay amidst the percussive backing, adding a greater sense of hi-fi believability.
The double bass on Easy Money by Rickie Lee Jones has extra gravitas even at late-night listening levels. Nils Frahm's atmospheric piano on Some appears to lay the acoustical space out before me, while Hans Zimmer's Time makes an almost emotional connection, thanks to the extra bass perspective the REL brings.
Conclusion
The S/510 digs deep and has the power and speed to delight with up tempo tracks and a subtlety that heightens engagement when the music demands. It's inclusion adds scale and makes listening fun, which is really what it's all about after all. LD
DETAILS
Product: REL Acoustics S/510
Price: £1,800
Origin: UK
Type: Active sub-bass system
Weight: 31.7kg
Dimensions: (WxHxD) 400 x 410 x 464mm
FEATURES
● 1x 250mm long-throw aluminium cone driver
● 1x 300mm super-progressive passive radiator
● Quoted power output: 500W RMS
Read the full review in January 2020 issue 457
It is best to call David @ www.weinhartdesign.com with questions in Los Angeles Showroom from 11-4 @ 310-472-8880 or on my cell after hours and weekends from 10-10 @ 310-927-2260 or e-mail me directly [email protected]
Weinhart Design has lots of other items new and used and if you're in Los Angeles or visiting please accept my invitation to experience our World Class Audio Showroom and please visit our web site
Vist my Showroom @ www.weinhartdesign.com
We are always interested in purchasing quality Audio and Video items, CD & LP collections and most quality trades are welcomed.
All sales out of California are State Sales Tax exempt. California State Sales Tax of 9.5% applies for items picked up or shipped to a California address.
We accept payments by Bank Wire Transfers without fees and is the only form of payment on all sales out of the U.S. and Canada. We prefer this method of payment and also makes shipping to addresses other than billing agreeable.
VISA, MC and Papal are gladly accepted within the U.S. and Canada as long as the charge is approved and shipping to the billing address on record and adds a 3% fee to cover costs.
Please call me directly in my world class showroom in Los Angeles weekdays from 11-4PM @ 310-472-8880 or on my cell including weekends from 10-10PM @ 310-927-2260 and I can answer your questions and help you with all of your new and pre owned needs.
Making Better Sound, One System at a Time,

David Weinhart
Weinhart Design, Inc.
President & CEO
The Audio and Video Expert
e: [email protected]
visit: www.weinhartdesign.com
2337 Roscomare Road, Studio #1
Los Angeles, California 90077
Showroom weekdays from (10-4PM) @ 310-472-8880
Cell (10-10PM) @ 310-927-2260
member since February 2006
Weinhart Design The AV Experts Verified Dealer
| | | |
| --- | --- | --- |
| Last 12 months | 162 | 100.0% |
| All-time | 2796 | 99.5% |
Items from this seller