ANTICABLES Level 6.2 "ABSOLUTE Signature" Analog RCA ICs
Listing ID: lisb7ah3
Classified
Listed
·
88 Views
Time Left: 20 Days
Ending: 12/20 at 05:19 PM
Buy It Now
| | |
| --- | --- |
| Condition | NEW |
| Payment methods | |
| | Contact seller after sale to pay viaVISA/Mastercard, American Express, Discover, Certified check or Personal check |
| Ships from | Lake Elmo, MN, 55042 |
| Ships to | Worldwide |
| Package dimensions | unspecified |
| Shipping carrier | USPS |
| Shipping cost | $8.00 |
| Original accessories | Box, Manual |
| Average | Research Pricing |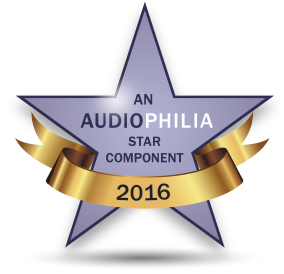 Reviewer Martin Appel of Audiophilia said:
"After a substantial burn-in of 350 hours, I must admit that I'm stunned and amazed at how good these cables are. If I said they cost $3,000 for a 1m pair, I'm certain you'd nod your head in agreement and enjoy the hell out of them. At $700 a pair with the cryo/burn in option included for the 4.1s and $670 a pair for the 6.2s with same option, they are an absolute steal."
"The first thing you notice is how open and transparent the presentation is with oodles and oodles of detail and air creating a truly impressive three dimensional soundstage."

"Imaging becomes even more specific and solid. Complex musical passages reveal themselves more fully, bringing greater understanding of the composer's work."
"Along with all of the wonderful spatial qualities the cables possess, was how well and accurately they reproduced the musical timbre of instruments. Oscar Peterson's piano came to life in my listening room with full dynamics making it sound closer to a live piano than I thought possible."
"The same is true for voices. I can only report that they sounded closer to a living breathing human being, more lifelike, than ever before. I think part of the reason that this lifelike quality is achieved is that all the little nuances and inner textures that were hidden or muffled before, now come through with these cables adding significantly to our appreciation of the recorded voice."
"The soundstage opened up with air and space. The separation of instruments in space was much more clearly expressed. The instruments came alive and 'The Truth' was out there, but not so 'abstract'. Instrumental timbres were more musically accurate and instruments lost that edginess that was so evident on the remaster. The Anticables provided a more complete picture of those differences, seemingly closing the distance between the recording and live event. Once they were in the system, there was no going back."
"The accompanying literature includes the line, 'Reclaiming Music Lost in Typical Cables.' I can't think of a more appropriate statement. For those of you who can afford the best, buy these cables and for those of you on a budget, buy these cables. Do I need to say more?"
[We are proud to award both the Anticables Level 6.2 Absolute Signature IC and Level 4.1 Reference Plus Xhadow IC Interconnects an Audiophilia Star Component Award. Congratulations! - Ed]
You can read the entire review here: Audiophilia / January, 2016
Level 6.2 "ABSOLUTE Signature" Analog RCA Interconnects as shown: HERE
The Level 6.2 ABSOLUTE Signature RCA Analog Interconnects use the newest Keith Louis Eichmann's $180 Absolute-Harmony RCA Plugs, which we believe are the best sounding RCA plugs in the world. These RCA plugs are so much better then Mr. Eichmann's PURE-Harmony plugs, we were inspired to push our technology to the maximum to match their musical ability.
New cable Topologies:
Instead of using the red coated elongated coil copper wire to serve as both the returning ground wire and the shield wire (as with all our other RCA cable designs), these RCA Interconnect uses two additional ACElectrum™ Silver/Gold Alloy wires as the return signal path. The three signal carrying wires are then woven in our Delineated Weave™ configuration.
In addition, the woven signal wires are protected by our new DoubleBack™ shielding configuration. The red colored elongated coil copper wire serves only as the shield wire. It provides twice as many shielding loops per inch then normal, and sinks the noise back to the sourcing component's ground, instead of sending it forward to high impedance input of the receiving component.
NOTE: The shielding is adequate for use between turntables, step-up-transformers, and phono stages. Email Paul you would like a pair custom made with a DIN termination for your turntable: [email protected]. The price will be the same as RCA's and but will include a Cardas DIN plug on the turntable end.
Musically:
This configuration provides an even greater picture of each instrument in the recording, and the harmonic beauty of the music. There is better focus and yet another layer of veil (which previously was not even noticed), is now removed.
Bottom Line:
When we combine the best sounding RCA plug available (KLEI's ABSOLUTE-Harmony plugs) along with the best sounding interconnect wire we have ever heard (our ACElectrum™ Reference Silver/Gold alloy signal wire), and include our new Delineated Weave™ and DoubleBack™ shield topologies, you get a world-class interconnect that we are confident will stand up against the best of the best; and will do so for a few hundred (not a few thousand) dollars.
Learn more about the new ABSOLUTE-Harmony plugs HERE.
These Level 6.2 ABSOLUTE Signature RCA Analog Interconnects are the world's newest reasonably priced interconnect to beat. We are confident you will enjoy them!
Highlights:
Starts at only $420 for a 1/2m pair
Other Lengths Available HERE
"NEW" Keith Louis Eichmann ABSOLUTE-Harmony RCA Plugs
"NEW" ACElectrum™ Silver/Gold alloy signal conductors
"NEW" Delineated Weave™ configuration
"NEW" DoubleBack™ shield topology
30 day risk free trial
Made in USA (one pair at a time in Lake Elmo MN)
Sound Improvements over Level 5.2 Reference Series:
Provides an even greater picture of each instrument in the recording
The harmonic beauty of the music is more predominant
Greater tactile sense
More palatable
Greater presence
The last layer of veil removed
Real Testimonials:
"I wanted to offer some feedback about your prototype interconnects (now called Level 6.2 ABSOLUTE Signature RCA) . The new three conductor ACElectrum™ interconnect is amazing, silky smooth with lots of detail, a combination that usually doesn't come together."
"I remember using pure silver and it had this strange disconnect between the highs and mid-range that made it very ethereal, but not real. The Level 6.2 ABSOLUTE Signature ICs are hyper detailed, yet smooth, top to bottom. Amazing! Thanks,"
Chuck Bottemiller, MN
______________________
"Well, as good as your 5.2 RCA cables are, I am floored by what I hear now with the 6.2s."
"I've barely got these up and running, but once my electronics warmed up I hear (compared to the 5.2) a more solid/weighted sound, more relaxed yet more resolved, better "bloom" for lack of a better word in the harmonics, the upper mids and top-end is more crisp and fleshed-out, no glare, more solid bass. And the soundstage is unreal compared to anything else I've auditioned. I can't wait for these to break in all the way."
"Happy!"
"Thank you for a wonderful product!"
Bill Stephens, TX
______________________
"Your level 6.2 IC are awesome!"
"I am currently running your Level 3.1 USB, Level 6.2 ICs, and level 3 speaker Wires. Excellent stuff!"
"Thanks & Best Regards,"
Roger Chiu, TX

______________________
"I've got 10 hours on these 6.2 RCAs so far. My initial impressions is of 3 things:
1. "There is much more 'pop' to the soundstage. Hard to define but it seems that there is more defined edges to voice, body and instruments. More of a live feel to the sound."
2. "Proper dynamics now. I used to despair that my system never seemed to have enough gain. I would turn the volume up and up but it never 'did' it. Now when I play it loud I wonder if I should turn it down, it seems to have more than enough gain."
3. "Bass has changed a lot. I thought I had a problem with the acoustics of my room and woolly bloated bass with a bit of a one note issue at certain bass frequencies. Bass traps didn't help it though. With this cable that has gone compared to my other cables and it is clean and deeper. It was a cable problem!"
"This has knocked out several other interconnects from the system, including your previous Reference and I'm quite happy the current is a noticeable step up on the old performance wise."
"Well done, very happy."
Marc Russo, Australia
Additional Features:
No thick plastic jacketing, which adds dielectric effect distortion and smears the audio signal.
Sounds less like a cable and more like real music than cables costing many times more.
Priority Mail shipping is a Flat Rate no matter how much product order:
US = $8
Canada = $22
International = $29
Design Concept:
Typical interconnect cables usually have a signal wire surrounded with a thick plastic dielectric material, which is then surrounded by the ground conductor to shield it from EMI/RFI noise, and then more plastic dielectric material. This typical approach has the usual drawbacks of accumulating a lot of dielectric effect distortion, and an accumulation of shunting capacitance. The ANTICABLES Analog RCA Interconnects use a different approach. Since air is a near perfect dielectric, no extra insulation dielectric material (beyond the thin red coating) is used, and the wires are suspended in free air. Eliminating dielectric effect distortion is what allows these interconnects to sound like music, (not a cable).
No questions have been asked about this item.
Return Policy
Return Window
Item can be returned within 30 days of receipt.
General Terms
Items must be returned in their original condition, with all included packing materials and no signs of use. Buyer assumes responsibility for all shipping return costs unless the item was not received as described.
Refunds
Buyer will receive a full refund in the original payment method less any shipping charges.
Special Conditions
OUR GUARANTEES:
HAND ASSEMBLED IN THE U.S.A.
We assemble each order, one at a time, at our headquarters in Lake Elmo Minnesota, U.S.A.
5 YEAR WARRANTY
Free from defects of materials and workmanship.
30 DAY TRIAL
Products may be returned up to 30 days after taking delivery (60 for the ZERO-Autoformers and ZERO-Boxes).
60 DAY UPGRADE
Within 60 days of purchase, you may 'trade up' your purchase toward the same product, of a higher level, and pay only the price difference.
BUY BACK PROGRAM
We'll buy back your older ANTICABLES products for 1/2 of what you paid, no matter how old they are, when you buy a new upgraded version of the same product.
ANTICABLES CHALLENGE
If you purchased a "copycat" looking set of red speaker wires that "claim" they are better, we invite you to try OUR speaker wires, and we will buy back those red copycat wires at 1/2 of what you paid, after you hear how much better ours sound.
Yes, that is right! We are so sure your system will sound more like real music with the ANTICABLES, we are willing to buy back the equal length copycat cables from you at half price, so you can better enjoy your music with the ANTICABLES speaker wires.
Please contact us to let us know you are taking "The ANTICABLES Challenge" when you place the order to qualify. To date, the comparison has gone 100% in favor of the ANTICABLES with every customer that has taken on the challenge.
Listings Similar to ANTICABLES
member since July 2002
ANTICABLE Audio Company Inc. Verified Dealer
| | | |
| --- | --- | --- |
| Last 12 months | 18 | 100.0% |
| All-time | 1752 | 100.0% |
More ANTICABLES Listings

ANTICABLE Audio Company Inc. E-STORE
View All Products For Sale