Sorry, this listing has ended.
You may like one of these similar items:
---
JVC DLA-RS620 Paladin 8K lens Stilleto "Floating" screen Reference grade video system BEST every seen! [Expired]
---
---
        AMAZING Reference grade Picture!!!

This State-of-the-Art video system includes;
(1)
JVC Dla-RS620
e-shift4 4K Precision 3840 X 2160 Projected Image-
sold for $9,995 elsewhere
(1)
Panamorph Paladin
lens supporting
up to 8K projector resolution-Sold elsewhere for $7,000
(1)
VuTec 138" 2.4:1 Stiletto
"Floating" Edge Frame screen-sold for $3999

You'll see same system for sale in stores at $19,600 our sale includes FREE INSURED delivery to some areas
*email to see if your area is covered!
NEW INFORMATION 10/2/17 distributor has (2) rep sample low hour DLA-RS600 a $10,000 projector for just $4399 each W/warranty!
OTHER special sales
DLARS420U     SPECIAL SALE   $2830.95
DLARS520U                                $4298.95
DLARS620U                                $5765.95
Buy the complete system w/or without install, or purchase any component separately
GUARANTEED Lowest installed price on ANY systems!
You can add whatever you need or want,..... near 40 years experience we will
professionally guide you thru your options.
Adcom - Arcam  - Astell & Kern  - Audeze  -  Audio Control  -  Barco Residential   -  Berkeley Audio
Definitive Technology  -  Denon  -  Dynamic Design AV  -  Elite Prime Vision®   

Focal(in/on-wall/in-ceiling speakers,headphone)  -  Hifiman  -  Induction Dynamics  -  Integra
  Jolida  -  JVC Pro  -  Kaleidescape 4K Ultra HD  -  KRELL  -   LG QLED 4K -   Martin Logan  -

MyTek Digital  - Origin  -  Panamorph  - Phase Technology   -  POLK Audio  -  PS AUDIO  - 

REFERENCE 3A   -  SAE   -   Samsung Super 4K  -   Severtson Screens  -  Sonore Computer Audio

   SonicTransporter AP 8TB (Roon Server)      -    SonicTransporter i5 microRendu iFi bundle    

StraightWire   -   UPTONE Audio   -   VuTec  SilverStar Stiletto screens   -   Wyred4Sound     

This high tech system offers JVC's $10,000 e-shift Precision 3840 X 2160 video projector which delivers dramatic, reference quality images from all 4K and HD sources and it's attached to world's first anamorphic home theater lens supporting up to 8K projector resolution.
This system Delivers 30% higher brightness and 33% higher 2.4:1 resolution compared to letterbox zooming. While the new Floating edge design VuTec  STILETTO offers true 4K Reference grade image and  it uses every single inch of space with ZERO FRAME!
Email for delivered, calibrated & completely professionally  installed quote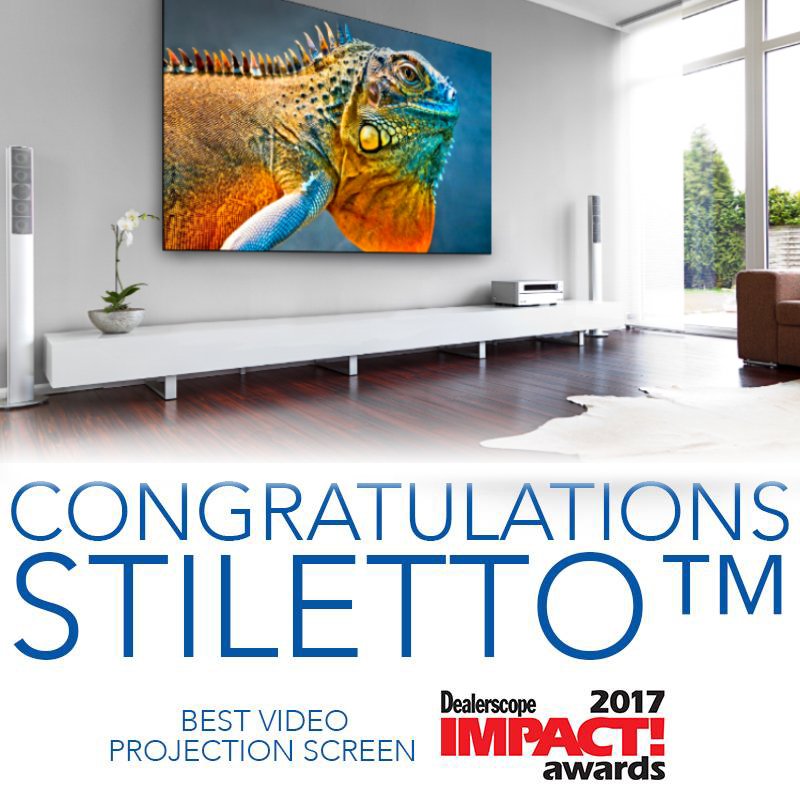 Stiletto
"Floating" Edge Fixed Wall Screen
Our Stiletto Projection Screen which provides the thinnest visible bezel/frame available in the market today is designed to resemble a premium 8K LED TV but with much larger viewing area options. The Stiletto "Floating" Edge Frame uses a premium and sturdy extruded aluminum frame with 1/16" edge border that offers maximized viewing, making this an excellent addition to both home theater and commercial applications. Watch as your viewing experience soars to new heights of enjoyment!


The DLA-RS620 is a premium, custom install projector, built with hand-selected and hand-tested components. The projector delivers 2000 lumens and an industry leading 160,000:1 native contrast ratio for strikingly clear images with screen sizes over 150 inches, and/or in high ambient light environments. No matter the room setting, the DLA-RS620 delivers dramatic, reference quality images from all 4K and HD sources.
Extraordinary Picture Quality
2000 Lumens with High Power Lamp (PK-L2615U) —NEW for 2017
265W High / 200W Normal
160,000:1 Native Contrast Ratio—Upgraded for 2017
Intelligent Lens Aperture increases dynamic contrast ratio to 1,600,000:1—Upgraded for 2017
6th generation 0.7-inch D-ILA devices
e-shift4 4K Precision 3840 X 2160 Projected Image
Dual Full Speed 18Gbps HDMI/HDCP 2.2 Compatible Inputs —Upgraded feature

Compatible with full spec native 4K signals such as 4K60p 4:4:4 4K60p 4:2:2/36bit and 4K24p 4:4:4/36bit
Compatible with 4K streaming devices and UHD BD content
Compatible with DCI Color Space

HDR (High Dynamic Range) Compatible with Auto HDR (w/HDR10 signal) plus Hybrid Log-Gamma—Upgraded for 2017!
Multi Pixel Control (MPC) with Auto Mode for ease of use —Improved
MPC works with 4K60P (up to 4:4:4) signals
Clear Black processing (Patent pending)
Low Latency Mode reduces gaming/PC frame delays—NEW for 2017
Motion Enhance (2D, 3D, 4K) with Clear Motion Drive —Upgraded
THX® 3D Certified
ISF (Imaging Science Foundation) Licensed— Quality installers can calibrate projector to your room
Highly customizable
sRGB, DCI and x.v. Color space
Darkness and lightness correction
Lens memory function memorizes 10 positions for focus, zoom and shift.
Maintains constant height for 2.35, 1.85, 1.78 on same screen.
Screen Mode Presets for different screen material (117 memory positions)
Convergence Correction - 1/16th Pixel Increments (2 memory positions)
Simplified 6-Axis Color Management System
Manual Gamma Control included with JVC Calibration Software 6
Control4 SDDP (Simple Device Discovery Protocol)
Stunning 3D Performance with RF active shutter glasses (optional)
Advanced 3D Crosstalk Cancellation Control
3D Anamorphic Mode
Parallax adjustment for fine tuning 3D effect
Accepts all modern 3D formats (Blu-ray, side-by-side, top-and-bottom)
Optimum Flexibility and Convenience
Remote control via LAN, RS-232C, IR
12V Screen Trigger Output
V: 80%/H: 34% motorized lens shift
1.4:1 to 2.8:1 lens throw
5 Year Warranty
Paladin – The new statement piece in design, engineering and pure home cinema performance
The world's first anamorphic home theater lens supporting up to 8K projector resolution.
Delivers 30% higher brightness and 33% higher 2.4:1 resolution compared to letterbox zooming.
Patented, lightweight, high transmission glass optics.
Highly balanced optical design for exceptional color convergence.
Sealed optical system for years of high contrast performance.
Uses optical vertical compression instead of horizontal expansion for the greatest 2.4:1 light output.
Compatible with Panamorph display modes in all leading projectors to properly display all content without moving the lens.
Supports optional projector modes to fully fill 2.4:1 screens with 16:9 content.
Exceptional adjustment-free throw distance range of 12? to 34? (3.6m – 10.4m).
Large aperture ensures compatibility with every leading home theater projector model.
Unique, one-at-a-time custom made housing eventually available in special colors (black by default). Note: cosmetic variations/artifacts due to the production process may be present in areas not visible with normal use.
htd1 member since May 2011
htd1
Verified Dealer
| | | |
| --- | --- | --- |
| Last 12 months | 27 | 100.0% |
| All-time | 78 | 100.0% |
Items from this seller