Sorry, this listing has ended.
You may like one of these similar items:
---
SignalCable MagicPower Cord [Expired]
---
---
Dear Audiophiles
Dear Audiophiles,

Having been making DIY Audio cables for years (started as a hobby), we truly believe that many audio enthusiasts are blinded by the marketing hypes so often found in the "high-end" cable industry. It is not the name brand nor a magazine review that should make one justify paying for cables that have been marked up 500-800%. What makes a product really stands out is its ability to outperform more expensive peers, and more importantly, getting the most out of your systems' potentials. We at SignalCable have been marketing our designs for the past 8 years and could easily have priced our products 3x higher and still call them "excellent value", but we truly believe that great sounding audio cables can be had without emptying one's wallet!
***Special Offer***
Please click Here for More Info
"MagicPower power cords has improved my system so much that I honestly cannot imagine it sounding better..."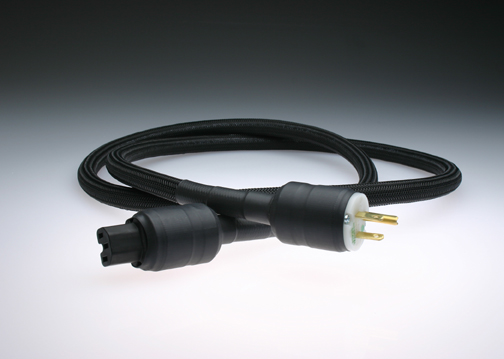 Thomas Campbell in www.positivefeedback.com
The MagicPower Power Cord  - Starts @ $59
Applications:  Power Amplifiers, Power Conditioners and Powered Subwoofer systems.
"...All of this was rendered with an extra dose of realism through the Magic Power (Digital) Reference. I'm not taking it out of my system, and you can't make me!...."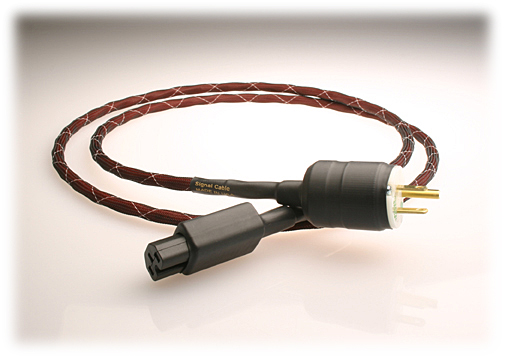 Frank Alles  in www.stereotimes.com.
The MagicPower Digital Reference - Starts @ $69
Applications:  Digital front-end components, Digital Processors amd HT Receivers
European Schuko terminations (220V) are also available at no additional cost.
Our MagicPower power cord offerings are based on High Purity Copper Conductors with Effective shielding and Insulation, as well as High Quality Connectors from Marinco and Shurter . Compared with references from JPS Labs, PS Audio and Shunyata, they are every bit as good with incredible bass solidity and detail with a deep and wide soundstage. A true reference line of quality cords at a reasonable cost! What more do you need?
You are likely to sell your expansive brand name cords after trying these, our overwhelming Audiogon customer feedbacks should help confirming our claims. If you do not find these to be one of the best at any price, simply return it within 30 days and receive a FULL REFUND!
Click HERE for more reviews and customer feedbacks.
50-100 hours burn-in time recommended. Please feel free to call or email if you have any questions. Thank you.
Frank 917-957-8508
European Schuko terminations (220V) are also available at no additional cost.
Seller Information
frank9740
Signal Cable Verified Dealer
| | | |
| --- | --- | --- |
| Last 12 months | 0 | 0.0% |
| All-time | 3711 | 100.0% |
Member since November 2014