Sorry, this listing has ended.
You may like one of these similar items:
---
Harman Kardon HK 3490 STEREO RECEIVER W/REMOTE [Expired]
---
---
Very good condition, missing the covers for the front panel inputs and tone controls, perfect operation, flash in pics exaggerates "dust" - .
Has remote and manual.  Preamp and power amp can be separated!!  Shipping is flat $35 conus.  call 402 498 2773 or email, do not text.  Below description taken from an audioholics review.
harman kardon HK 3490 Introduction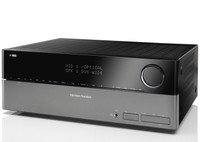 There comes a time in everyone's lives where one needs to reboot and get back to the basics.  We see this all the time in the movie industry with successful remakes such as Batman Begins, as well as the car industry by revitalizing the classic spirit of models that seemed to lose their way over the new generation of successors (ie. Mustang, Camaro).  Getting back to the basics is usually a good thing and something I often yearn for in the overly complex home theater world laced in HDMI mishaps, and MP3 compression.  Harman/kardon understands this well as their products have traditionally been more audiophile focused than many of their competitors.  Enter the HK 3490 Stereo A/V Receiver.  On paper, the HK 3490 seems to have great performance and features that would please the audiophile and techno-geek alike.  With a nice meaty amplifier section rated at 120 watts per channel and 4 ohm rated to 150 wpc, we are talking some serious speaker drive capability.
Product Features
The harman/kardon HK 3490 has some very unique features not typically found on any of its competitors such as:
Digital audio inputs - this allows the user to take an inexpensive DVD player and turn it into a high end CD player by utilizing the internal AKM DAC's to handle the D/A conversion.
Dual subwoofer outputs - this provides the end user the ability to line level connect up to two powered subwoofers in stereo, or one in mono using the right output, to extend bass frequencies of the system.
Bridge II iPod interface - allows you to interface and operate your iPod device via the HK 3490 remote control while it also charging it during operation.
Dolby Virtual Speaker - DSP mode for enhanced surround sound listening with two speakers.
Dolby Headphone - provides surround sound effects with standard headphones using a stereo source.
XM Radio ready - interfaces with optional XM tuner to receive highly compressed and nasty sounding XM radio broadcasts for those who care more about convenience than sound quality.
Phono input support MM-type cartridges. 
Preamp Outputs and Main Power Amp Input couplers - allows you to connect external amplification, or an external processor or equalizer.
 I've always liked the sound of harman/kardon stereo receivers so I was excited to get the chance again to hear one of their latest creations first hand.    Unless otherwise stated, all listening tests were conducted full range with no powered subwoofer and with the tone controls set in their Zero default position.   
 
I fired up the Audioholics demo CD I prepared for my blind listening test during my recent trip to Axiom Audio.  I broke out my assessment of the HK 3490 using key tracks from this disc as noted below.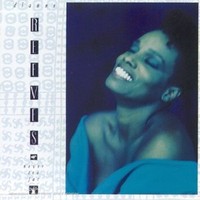 Dianne Reeves - Never to Far
Bass was incredibly punchy and tight.  At high listening levels, the HK 3490 was able to provide all of the power I demanded without ever sounding strained.  The soundstage remained focused and I felt like I was listening to a high end separates rig.  I switched between the analog and digital inputs and noted the superiority of the latter in terms of bass definition and detail in the top end.  The AKM DAC's transformed my friend's bargain basement Sony DVD player into a respectable CD transport.
Fourplay - Chant
The resonance in the kick drums rang clear when played through the EMP E55ti tower speakers.  There was oodles of punch thanks to the luscious amp section of the HK 3490.  Stereo separation was excellent and listening at low volume displayed HK 3490s superb noise floor.  To make a video analogy, it reminded me of the black levels you get out of a really high quality, calibrated plasma display.
Pat Metheny / John Scofield - Say the Brother's Name
The clarity of Pat Metheny's guitar was to die for.  With eyes closed, I felt like I was listening to a live performance in a small jazz club in NY.  The HK 3490's ability to handle subtle musical cues while also portraying confidence and cohesiveness during dynamic passages really provided that "better than being there experience" I often cite when coming across audio equipment that exceeds my expectations in droves. 
Sade - Hang on to Your Love
If your foot doesn't get tapping to Sade, then I suggest getting having your reflexes checked.  This song has a lot going on at once between the bass drum, and assortment of percussive instruments layered in Sade's hypnotic voice.  The HK 3490 did a great job of keeping all of the instruments distinct, allowing you to really hear everything happening in the song.  It seemed to me that the HK 3490 begged to be driven harder and the EMP speakers were happy to receive its pure unadulterated power.    
Seller Information
| | | |
| --- | --- | --- |
| Last 12 months | 3 | 100.0% |
| All-time | 335 | 99.1% |
Member since March 2001
Items from this seller