Sorry, this listing has ended.
You may like one of these similar items:
---
Pass Labs XA-160.5 [Expired]
---
---
NICE Pass Labs XA160.5 Mono Block Power Amplifiers: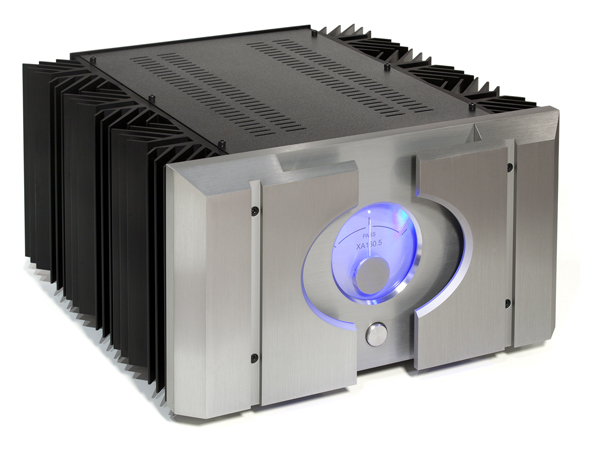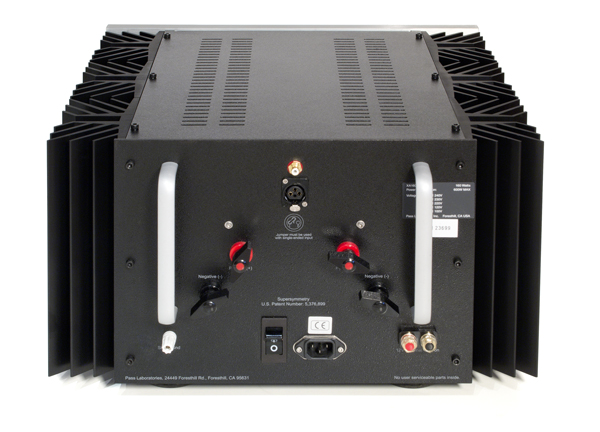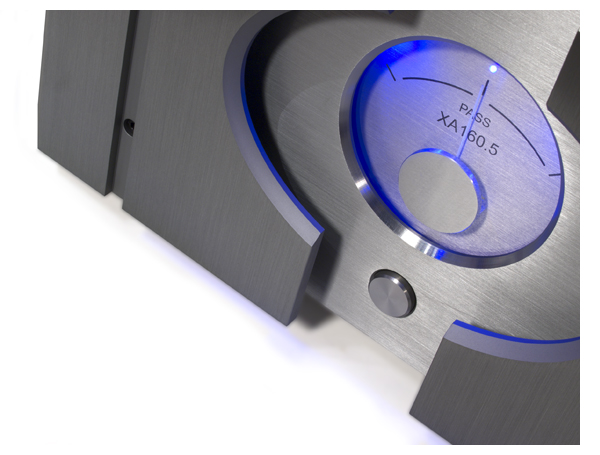 See Rave reviews:
The Absolute Sound:
http://www.theabsolutesound.com/articles/pass-labs-xa160-and-x6005-monoblock-power-amplifiers/
Tone Audio
:
http://www.tonepublications.com/review/pass-xa160-5-monoblock-amplifiers/
in part says:
No matter your drug of choice—chemical, horsepower, audio—with prolonged use, you always reach a plateau at which you believe you just can't get any higher. But sooner or later, something else enters your reality that restarts the cycle, and you're off and running again. Such is my experience with the Pass Labs XA160.5 monoblocks.


If you are new to the world of high-end audio, you can get the condensed history of Pass Labs here: http://www.passlabs.com/about.htm. The shorter version is simple: Nelson Pass is a genius. He's probably got more patents for amplifier design than almost everyone else combined. And he's got a great sense of humor, too. The owner's manual describes the new amplifier as "tending to run heavy and hot, but elicit high performance and reliability from simple circuits."
Weighing in at about 130 pounds each and $24,000 per pair, the XA160.5s are not for the light of wallet—or bicep. Or, for that matter, air-conditioning capacity. The power draw isn't huge, but each unit sucks 600 watts from the power line, whether idling or at full power. Because they only produce 160 watts per channel into 8 ohms, doubling into a 4-ohm load, they get very warm to the touch. Yes, this behavior is normal for a class A design. The extra heat was welcome in March when the amplifiers arrived, as it kept our studio toasty. Yet, as days got longer, the amps forced us to run the A/C well before we normally would.
Top Contenders:
Two years ago, I proclaimed the Burmester 911 Mk.3's the best amplifiers I've heard. And over the course of hundreds of product reviews, I've used that dreaded "B" word just once in the absolute sense. After conveying my enthusiasm for these amplifiers to Harrington, he responded, "The 160's are amazing, but you need to hear the 200s." So just when I thought I couldn't get any higher, the quest begins again.
It's always tough to make comparisons, yet the XA160.5 combines the virtues of my three favorite amplifiers into one (actually two) boxes:  the delicacy of the Wavac EC300B, the texture and dimensionality of the ARC REF 150, and the power, control, and composure of the Burmester 911s.
Independent of the "B" word, the Pass Labs XA160.5 monoblocks orbit the top stratosphere of amplifier design at any price. If you would like that je ne sais quoi that you thought required a vacuum-tube amplifier, these are a consummate alternative. There is nothing that the XA160.5s do not do.
The Pass Labs XA160.5 monoblocks
MSRP:  $24,000/pr.
One pair on US Audio Mart now for $12,000.

Clean pair light use a few small dings on the face plate (see pictures) in very clean well care for condition and comes in factory boxes and ready for your ENJOYMENT.
Serial #27608 & 27609


   Rich Musical Sound & Looks to stop a speeding train !
    =============================================================

Weinhart Design
 is always interested in purchasing quality Audio, LP collections, specialists buying Audio Estates and interested in most quality trades in's.
We are here to make better sound and earn your trust & business.

All sales out of California are State Sales Tax exempt. California State Sales Tax of 9.25% applies for items picked up or shipped to a California address.
We accept payments by Bank Wire Transfers without fees and is the only form of payment on all sales out of the U.S. and Canada. We prefer this method of payment and also makes shipping to addresses other than billing OK.
VISA, MC and Papal are gladly accepted within the U.S. and Canada as long as the charge is approved and were shipping to the BILLING ADDRESS and shipping to the billing address on record and adds a 3% fee to cover costs and DISCOVER & AMEX 4% to cover costs..
Please visit our "ALL NEW & Improved Web Site @ www.weinhartdesign.com

Call me directly in my Audio showroom in Los Angeles weekdays from 11-4PM @ 310-472-8880 or on my cell including weekends from 10-10PM at 310-927-2260 and I can answer your questions and help you with all of your new and pre owned needs.



Making better Sound One 
    system at at a time, 
   
     David Weinhart
Weinhart Design, Inc. 
   President & CEO 

The Audio and Video Expert 
e: david@weinhartdesign.com 
www.weinhartdesign.com
2337 Roscomare Road, Studio #1 
Los Angeles, California 90077
 Showroom) 310-472-8880 
     Cell) 310-927-2260

Seller Information
davidamb
Weinhart Design Verified Dealer
| | | |
| --- | --- | --- |
| Last 12 months | 216 | 100.0% |
| All-time | 2115 | 99.3% |
Member since February 2006