Sorry, this listing has ended.
You may like one of these similar items:
---
Cardas Audio Clear Reflection 3.7m (12ft) Single Wire Speaker Cables Spade Termination [Expired]
---
---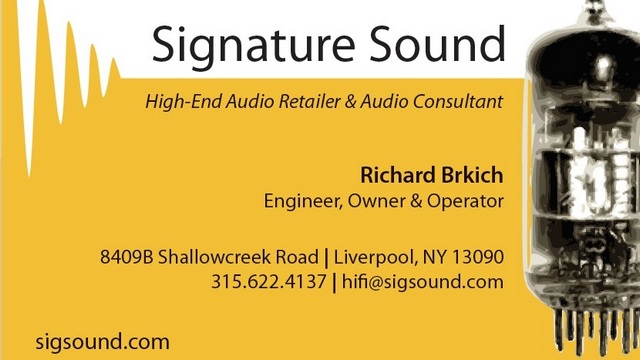 Cardas Audio Clear Reflection 3.7m (121ft) Single Wire Speaker Cables  - USED - $1,850.
One owner customer trade in, this is a pair of 3.7m pair of Cardas Clear Reflection speaker cables terminated with the larger 9mm spades. This is a custom length pair which we sold new (to the original owner who needed a specific length which was 12ft/3.7m for his system) and the cable is about 2 years old. It is in excellent condition, very little wear on the spades on the amplifier end and the terminations on the speaker end are brand new. It was originally terminated with banana's on the speaker end, so we sent it to Cardas and had it re-terminated with 9mm spades to match what is on the amplifier end. New retail this is a $3,700/pair, this used pair is yours for $1,850 plus shipping.
Signature Sound is a Authorized Cardas Audio Dealer
Signature Sound is a small Hi-End HiFi shop located near Syracuse New York. We have been in business since 1990. Feel free to check out our website www.sigsound.com or call us at 315-622-4137 with any questions. We accept all major credit cards and PayPal. A note to my fellow New Yorkers.... New York state residents (i.e sales billed/shipped to a New York State address) will be charged applicable local New York state sales tax on the total sale amount
Signature Sound is a authorized dealer for: Audience Cables, Atma-Sphere, Clearaudio, Cardas Cables, Benz Micro Cartridges, Fried Audio Speakers, DH Labs, Dynavector, EAR USA, Grado Labs, JPS Labs, Joule-Electra, iFi Audio, Merlin Music Systems, Musical Surroundings NOVA phono preamps, Power Modules (Belles), Rega Research, Rogue Audio (NEW!), Running Springs Audio, Spendor Audio, Sonos, and Wavelength Audio.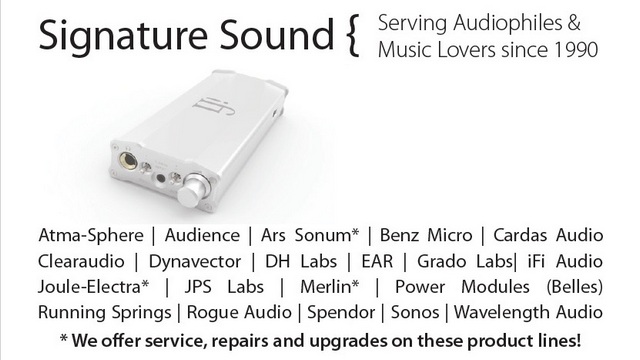 signaturesound
Verified Dealer
| | | |
| --- | --- | --- |
| Last 12 months | 57 | 100.0% |
| All-time | 697 | 99.6% |
Items from this seller