Sorry, this listing has ended.
You may like one of these similar items:
---
Zanden Audio 3000 the Zanden Preamp that started it all [Expired]
---
---
If this isn't giving it away ,It certainly is close!
Line Preamplifier
Model 3000
 If you buy this preamplifier for $5500 you can buy the matching 9500 mono blocks which I have on Audiogon for Only $12,000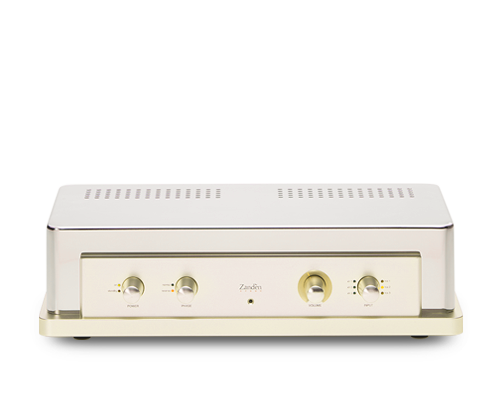 Introduction
Amorphous cobalt transformers are employed at both the inputs and outputs. The amplification stage is constructed using Zanden's unique no negative feedback circuit. Absolute phase can be inverted, and a full function remote control is included.
Specification
Frequency response 10Hz-20kHz(-0.5dB) Input impedance XLR: 100kΩ RCA: 100kΩ Maximum output 8 Volts RMS Power consumption 60W Tube compliment [main] 5687 x1 [power] 6CA4 x2 Inputs RCA x3 XLR x3 Outputs RCA XLR Dimensions [W x H x D] [main] W: 398mm / H: 103mm / D: 254mm [power] W: 157mm / H: 165mm / D: 357mm Weight [main] 9.1kg [power] 5.5kg
Back to Top
Sound by Singer
Verified Dealer
| | | |
| --- | --- | --- |
| Last 12 months | 0 | 0.0% |
| All-time | 45 | 100.0% |
Items from this seller