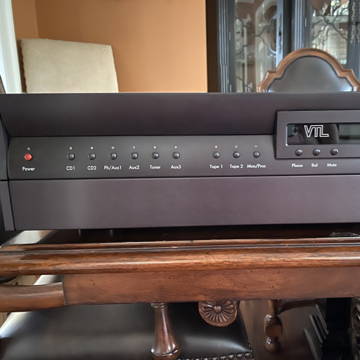 Featured Listing
VTL TL-6.5
hunterrl Malvern, PA, United States
Time Remaining 10 Days
Reducing price to sell.  This pre-amp is in excellent condition.  I can not see any scratches or marks on it but I rated it an 8/10 for age.  I have used it for four years and am the second owner. ...
$4,300
Free Shipping
BlueBook Price Guide
Become an Audiogon Insider to gain access to BlueBook pricing data and much more!
Join Audiogon Insider
Recent Virtual Systems Featuring VTL