Sorry, this listing has ended.
You may like one of these similar items:
---
Elekit TU-8230 2A3 [Expired]
---
---
Made In Japan
A new ELEKIT's vacuum tube amplifier with 2A3 tubes that enjoy deep-rooted popularity among audiophiles will be released later this year. The model is a single stereo power amplifier with
double amplifications by "6SN7GT" in the voltage amplification stage and "2A3" in the output stage.
Inheriting some specifications seen in current ELEKIT tube amplifiers, such as DC heater supply for all tubes, ripple filter by FET, and R-core power transformer, some new features will be added, such as a space that allows installation of a large oil capacitor, Vitamin-Q for example, without modification, improvement of discharge characteristic by adopting Schottky barrier bridge rectifiers, and separate fuse for L-ch/R-ch in B supply.
Vacuum Tubes 2A3 x 2pcs, 6SN7GT x 2 pcs
Rated output 3W+3W (THD=Rated output 10%、1kHz、when 8Ω)
※Ref electro-harmonic 2A3EH/GOLD:
5.5W+5.5W (THD=10%、1kHz、8Ω)
Rated input 450mV
SN ratio Approx, 102dB, residual noise 0.05mV (when
8Ω)
Speaker impedance 4 - 16Ω
Input terminal LINE x 1 (Gold-plated RCA)
Output terminal Speaker output terminal (4-6.3Ω, 8-16Ω)
Gold-plated screw-type terminal
Single/dual (19mm pitch) banana plug can be
used.
Power supply AC100V 50/60Hz (3P inlet)
* 115V, 200V, or 230V specification available
by changing the connector position
upon assembly.
Dimension W370xH190xD270mm (incl. projections)
Weight 10kg
Paypal add 3%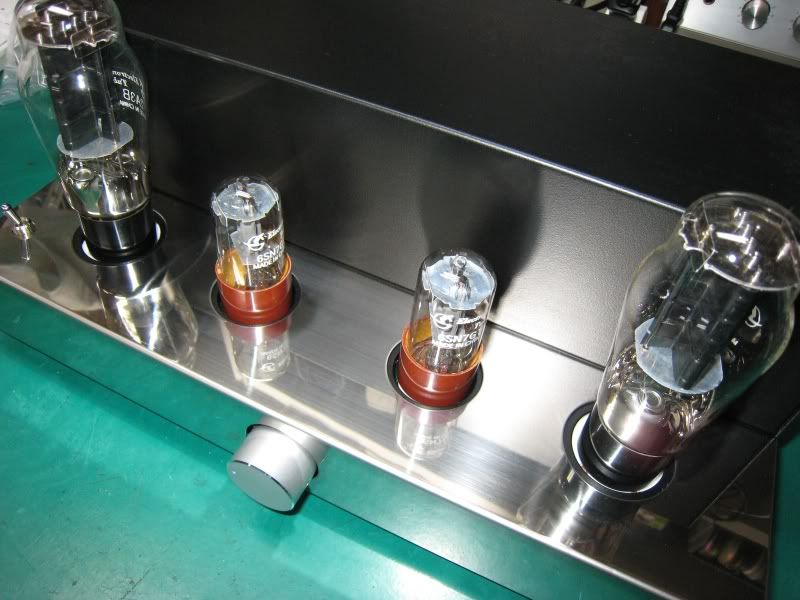 Seller Information
| | | |
| --- | --- | --- |
| Last 12 months | 0 | 0.0% |
| All-time | 285 | 100.0% |
Member since November 2009