Sorry, this listing has ended.
You may like one of these similar items:
---
LessLoss Firewall Power Conditioner [Expired]
---
---
The
Firewall
represents the epitome of the LessLoss Skin-filtering technology. In traditional filtering networks, very high frequency noise circumvents capacitors and coils. Without using such traditional filtering elements, the Firewall is a direct enhancement to the unique filtering technology employed in the LessLoss DFPC Signature power cord. In addition, the incorporation of high tech acoustical damping technologies results in a product which achieves a sublime level of performance for the most demanding audiophile.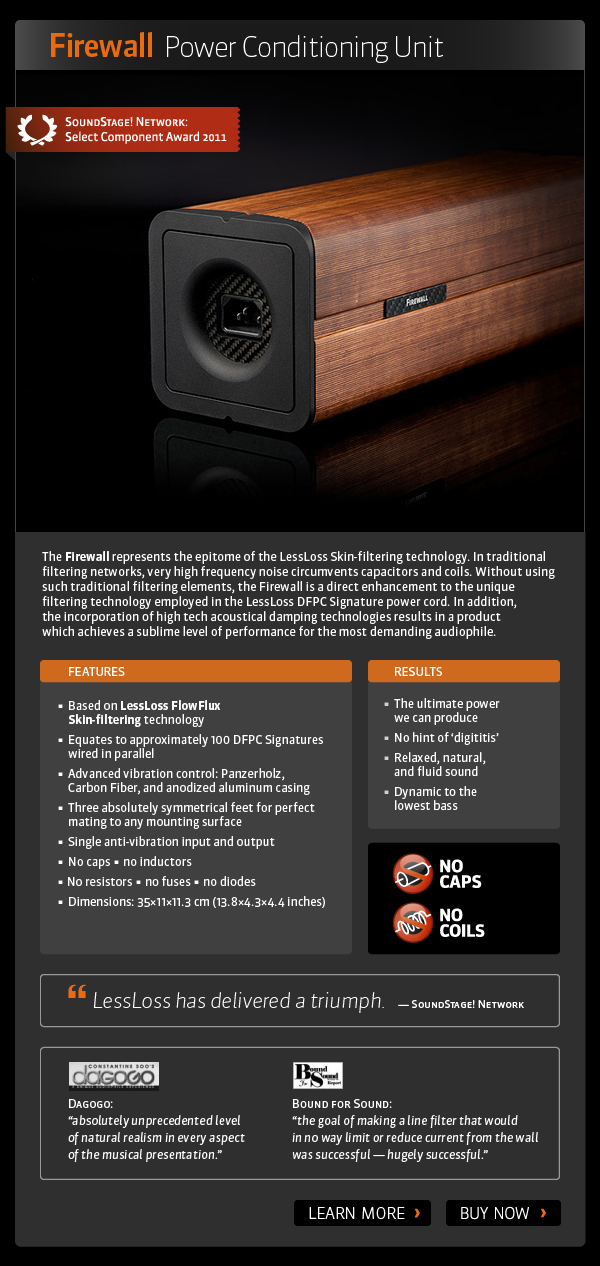 LESSLOSS.COM
Seller Information
| | | |
| --- | --- | --- |
| Last 12 months | 0 | 0.0% |
| All-time | 207 | 100.0% |
Member since August 2007
Items from this seller