Sorry, this listing has ended.
You may like one of these similar items:
---
Rega Planar 3 Latest 2017 Version = Low Hours Demo with full warranty [Expired]
---
---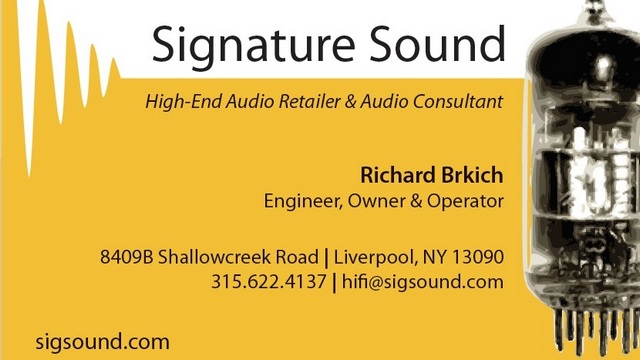 REGA RESEARCH PLANAR 3 (2017 Edition) TURNTABLE WITH FACTORY MOUNT ELYS CARTRIDGE - DEMO W/FULL WARRANTY - $750 plus shipping

This 1 year old demo Rega Planar 3 is complete with factory box, manual, and warranty. Condition is excellent, this demo table has very low hours (less than 50) and the factory mounted Elys cartridge is in like new condition. In case you can't tell from the pics, its in gloss white finish (and the stock turntable mat does sit flat on the platter despite me not laying it down on the platter right when I snapped the pics).  I do recommend upgrading to the leather HideInTheSound.com leather mat that we use on these tables because they sound good (better than the stock mat IMO) and do not have the static/dust attraction issues I find the OEM felt/wool mats have - I have these in stock in black - only $25 if purchased with this table. The Gloss white finish looks sharp and does not show the fingerprints and dust like the gloss black ones do. Retail new, this is a $1,145 table/cartridge package (which is a $100 saving over buying the cartridge and table separately), at a very fair and firm $750 plus (double boxed) shipping, this demo table with full Rega warranty is a great value!
These tables sound terrific right out of the box and set-up is quick and simple. Easy to upgrade/mod too if you want with non Rega mods (like a arm re-wire or Groovetracer subplatter etc) or with the Rega new Neo TT-PSU or a older used Rega TT-PSU.
Signature Sound has been a Rega Research dealer for 20 years, buy from us with confidence for all your Rega Research needs! :-)

Signature Sound is a small Hi-End HiFi shop located near Syracuse New York. We have been in business since 1990. Feel free to check out our website www.sigsound.com or call us at 315-622-4137 with any questions. We accept all major credit cards and PayPal. A note to my fellow New Yorkers.... New York state residents (i.e sales billed/shipped to a New York State address) will be charged applicable local New York state sales tax on the total sale amount.

Signature Sound is a authorized dealer for: Audience Cables, Atma-Sphere, Clearaudio, Cardas Cables, Benz Micro Cartridges, Fried Audio Speakers, DH Labs, Dynavector, EAR USA, Grado Labs, JPS Labs, Joule-Electra, iFi Audio, Merlin Music Systems, Musical Surroundings NOVA phono preamps, Power Modules (Belles), Rega Research, Rogue Audio (NEW!), Running Springs Audio, Spendor Audio, Sonos, and Wavelength Audio.

Follow us on Facebook to see our latest news, info, and sales/demo/used items for sale!

signaturesound
Verified Dealer
| | | |
| --- | --- | --- |
| Last 12 months | 54 | 100.0% |
| All-time | 697 | 99.6% |
Shop more of this item

4 for sale
Items from this seller