Sorry, this listing has ended.
You may like one of these similar items:
---
Elrod Power Systems EPS-2 Signature > 1.22 Meters (4-Feet) AC Power Cable - MSRP $1,600.00 [Expired]
---
---
Elrod Power Systems EPS-2 Signature > 1.22 Meters (4-Feet) AC Power Cable - MSRP $1,600.00
This is an outstanding power cable. I have gone with a Full Loom of Kubala-Sosna Emotion XLR Interconnects, Spade Speaker Cables and Power Cables or I would not part with this excellent cable. Even so when I put it in somewhere in my system is sounds great. Huge bang for buck. There is not another source cable for this price range that can offer what this provides.
Read about the Elrod brand of cables. They offer some of the best power cables. 
I am using these in if not a legit then pretty close to legit reference system:  
Magico S5 MK II Speakers, Bricasti M1SE DAC w/Built Ethernet Media Player, Pass Labs X250.8 Amplifier, Simaudio Moon Evolution P-8 Reference Preamp, Weizhi Precision PRS-6 Reference Power Distributor, Kubala-Sosna Emotion Full Cables and (2) Nordost Heimdall 2 Power Cables. 
Elrod Power Systems
EPS 2 Signature AC Power Cables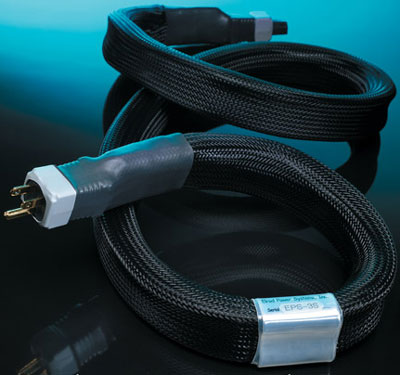 Please take some time to read my Feedback. It shows how I genuinely care about the other Audiogon members and the small group of other fellow audiophiles. I don't do this for a living but for me it's fun, it's my hobby. I buy some new gear and I am happy that there is a great place to either buy more or when it's time to sell and try some other gear. 

I take the greatest care of my items and I am offering a world class product for a great, well below market price. I am professional business person by trade and an audiophile by hobby and you can count on having a first class buying experience to go with some great top of the food chain Hi-Fi products .

I appreciate your taking the time to read my posting. Thank you for the time and consideration. Feel free to reach out if I can answer any questions. Shipping to be paid by the buyer and Only 3% for PayPal please. Paypal friends and family is Free… Thanks
AUDIO FEDERATION Price List
ELROD POWER SYSTEMS
(Prices subject to change. Not responsible for errors. All prices in U.S. dollars. Prices do not include shipping to purchaser)
Power Cables
 
Signature 2
These cables are targeted towards low-amperage components like CD players and pre-amplifiers.
Power cord: 6 feet: $1,600 each

Each additional foot: $150

Shortest length: 3 feet (same price as 6 feet)
Longest length: 10 fee

fsmithjack member since January 2013
| | | |
| --- | --- | --- |
| Last 12 months | 75 | 100.0% |
| All-time | 372 | 100.0% |
Items from this seller