Sorry, this listing has ended.
You may like one of these similar items:
---
Chord Electronics Ltd. CPA-8000 Reference Pre - The CPA-8000 <------ World Class Pre ---- [Expired]
---
---
((( Audio Solutions )))       Near mint condition Chord CPA 8000 Reference Preamplifier ...
You wont find a more musical pre on the market for the money..!
 Very little use and the pre is almost 3 years old.. Original box and remote ... Check Audiogon for the matching amps ... !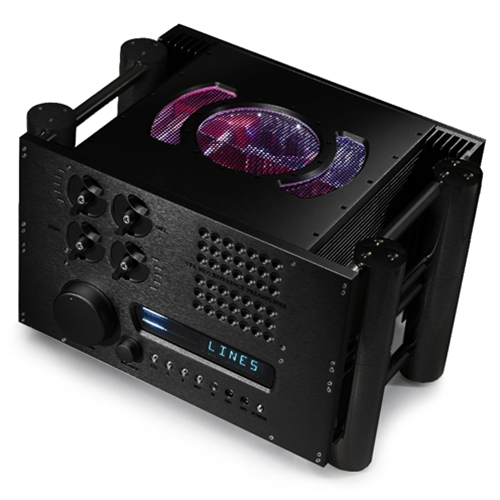 Chord Electronics CPA 8000 Reference Pre-Amplifier  


The CPA 8000 is the ultimate high end reference product and is the perfect partner to the SPM 14000 mono block amplifiers.
In the same double height format to match it has all the features of the already advanced CPA 5000 but now includes three pairs of outputs, true dual mono construction with separate power supplies for each channel, and separate left and right frequency EQ adjust.
Using two separate ultra high frequency power supplies gives the best possible channel separation and with Chord's latest low noise circuitry the noise floor performance has been improved to beyond -135dB. Each of the power supplies and the sensitive volume, balance and EQ controls is surrounded by solid milled aluminium shielding to prevent RF interference.
Extra flexibility is now offered with three pairs of fully balanced XLR or unbalanced RCA phono outputs. Selection can be made manually via the front panel or using the supplied remote control.
Every input has six levels of adjustable gain that can be individually selected to prevent large changes in volume when switching between inputs. All settings are stored via the microprocessor even if power is removed.
The fully balanced AV Bypass circuitry will allow direct connection to an AV processor at full signal level routing the signal directly from input to output avoiding the volume control. This truly flexible system functions to provide both the purest two channel stereo reproduction then converts for use in a multichannel AV system with a simple press of a switch. A balanced AV monitor is provided check signal integrity or feed to another system. 
On the front panel are the separate frequency EQ adjust controls for the left and right channels. Both the low and high frequencies can be adjusted to suit the room requirements. Each control rotates a milled aluminium disc with graduated adjustment levels clearly visible through the magnified and illuminated viewing port.
6340 Ferguson St.
Indianapolis, In . 46220
1-317-255-4434
11 - 7 tue- Sat


www.theaudiosolutions.com
Audio Solutions
Verified Dealer
| | | |
| --- | --- | --- |
| Last 12 months | 6 | 100.0% |
| All-time | 531 | 100.0% |
Items from this seller