Sorry, this listing has ended.
You may like one of these similar items:
---
Avid Ingenium Turntable with Jelco SA250ST Arm & JAC501 cable - Mint Cond! [Expired]
---
---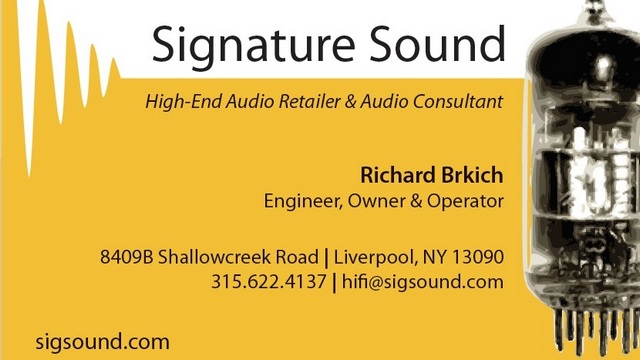 AVID INGENIUM TURNTABLE WITH JELCO SA250ST ARM & JELCO JAC-501 PHONO CABLE - USED - $1,295
This is a LESS than 6 month old Avid Ingenium Turntable with JELCO (Japan) SA-250ST tonearm that has LESS than 40 hours of use. The owner (a regular customer of ours who is meticulous about the care of his gear) has traded up to a Avid Diva II turntable and traded this in with us for a EAR phono preamp to use with his new table. The table, arm, and phono cables are all in mint condition (with your direct e-mail address I can forward higher-res versions of the pics from this ad if desired). Currently the arm has a Dynavector 10X5  HOMC Phono cartridge on it which is available for EXTRA cost if you want it - see cartridge options below for details. This table and arm come with (and will be packaged in) all the original factory packaging. We can can obtain and provide a copy of the original bill of sale for warranty purposes if desired. NOT included with this table when bought new, but
included
with this table/arm package is a JELCO JAC-501 (made in Japan) straight DIN phono cable (these sell new for $110) which has high purity OFC conductors in a very flexible red PVC jacket with high quality DIN and RCA jacks.
NOTE: The table does NOT come with, nor does the asking price reflect inclusion of, the BDR carbon fiber shelf (platform) that it is sitting on in the pictures (it is not for sale).
CARTRIDGE OPTIONS:
- None - We will remove the Dyna 10X5 and you can buy just the table and arm and you put on your own cartridge for $1,295
- DYNAVECTOR 10X5 - The table currently has a very low hours (less than 40) Dynavector 10X5 currently mounted on the Jelco arm. Retail new these are $650. If you want it, we will include it for $350 extra. As a Dynavector dealer I am very familiar with the cartridges and can tell you the 10X5  on this table is not even broken in yet! (10X5's generally need at least 50 hours to loosen up and start sounding their best at around 75 to 100 hours of use).
- OTHER CARTRIDGE OPTIONS - Signature Sound is a authorized dealer for Grado, Dynavector, Rega, Clearaudio, Hana, and Benz Micro phono cartridges. Please email/ message us for package price of a new cartridge of your choice with this table.
PACKAGING: The arm must be removed from the table and packaged in its factory box for shipment. This table cannot be shipped fully assembled. Since the table is built for the Jelco arm, it is very easy to install (just a single set screw secures the arm and allow adjustment of arm height for VTA).
Any questions? Please let us know! REASONABLE offers will be considered.
Signature Sound is a small Hi-End HiFi shop located near Syracuse New York. We have been in business since 1990. Feel free to check out our website www.sigsound.com or call us at 315-622-4137 with any questions. We accept all major credit cards and PayPal. A note to my fellow New Yorkers.... New York state residents (i.e sales billed/shipped to a New York State address) will be charged applicable local New York state sales tax on the total sale amount Signature Sound is a authorized dealer for: Audience Cables, Atma-Sphere, Clearaudio, Cardas Cables, Benz Micro Cartridges, Fried Audio Speakers, DH Labs, Dynavector, EAR USA, Grado Labs, JPS Labs, Joule-Electra, iFi Audio, Merlin Music Systems, Musical Surroundings NOVA phono preamps, Power Modules (Belles), Rega Research, Rogue Audio (NEW!), Running Springs Audio, Spendor Audio, Sonos, and Wavelength Audio.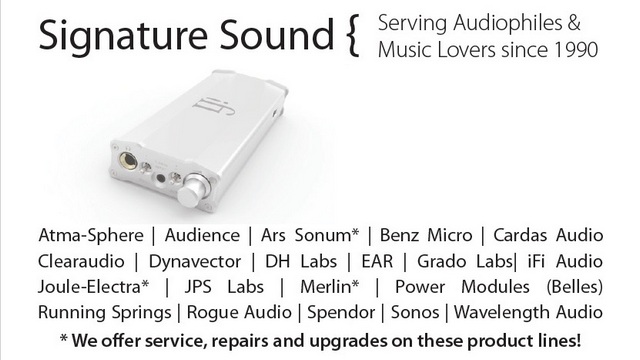 Seller Information
signaturesound
signaturesound Verified Dealer
| | | |
| --- | --- | --- |
| Last 12 months | 48 | 100.0% |
| All-time | 664 | 99.5% |
Member since November 2009
Items from this seller

Signature Sound High-End Audio E-STORE
View All Products For Sale